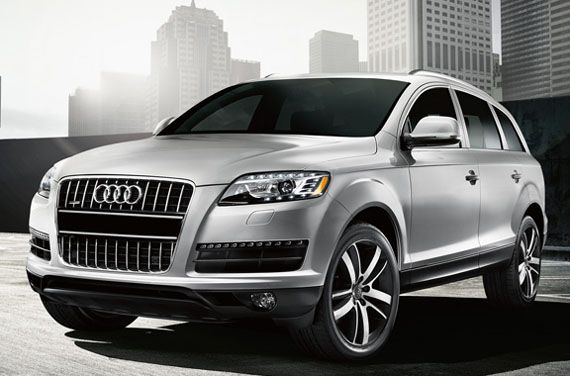 Photo Courtesy of Audi USA
BMW's X6 puzzled the public and the press alike when it hit the roads in 2008. It still confounds even the most determined of ontologists, but manages to win fans despite its compromised nature.
Audi
apparently wants a piece of that pie, as a new report says the Q6 is back on the front burner.
We first brought you news of the Audi Q6 back in 2006, when even the X6 itself was little more than a rumor. Since then, however, the project has lain dormant, generating neither news nor speculation. Now, it looks like it's on the road to production.
Development is just starting, but the outlines are familiar: a five-seat crossover with the all-wheel-drive underpinnings of the standard Volkswagen Touareg SUV and Porsche Cayenne (as well as the Q7, in long-wheelbase form), but with a coupe-style profile. Sportier Q6 S and Q6 RS are also rumored, the latter to bear the turbo 4.0-liter V-8 expected to show in the RS6 later this year.
Beyond these bare outlines, however, we have almost nothing to work with, including the timeline. If it's just now entering development, however, arrival by 2014 or 2015 would be a best-case scenario. Whether Audi's coupe-SUV would spawn equivalents at VW or Porsche remains unknown.
Via
Motor Authority