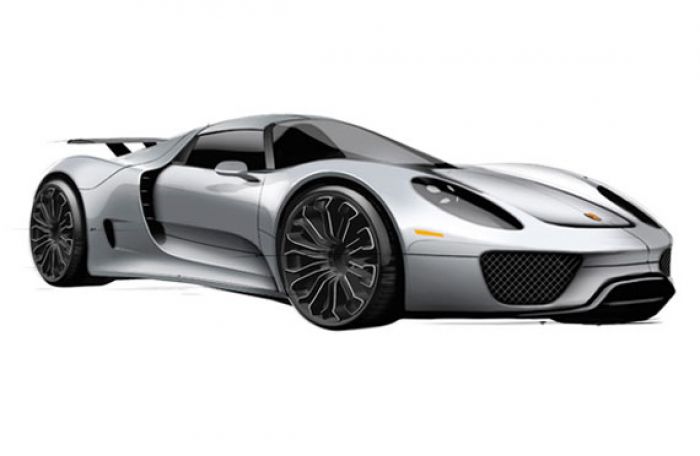 Photo Courtesy of Porsche Cars North America
Porsche announced that its dealers are now taking orders for its revolutionary plug-in hybrid 918 Spyder. Although this does not mean that the vehicle will definitely go into production, the German automaker cites this undertaking as a "significant step toward actual production of the company's next
super sports car
," in its announcement.
While it is unlikely that the German automaker will broadcast an act-now message to remind interested parties that only 918 Spyders will be made, early birds will be the pioneer owners of these cars, which will touch down in the U.S. near the end of 2013, according to Porsche.
The 918 Spyder will house a 500-plus horsepower V8 engine that will be assisted by two electric motors with a minimum total of 218 horsepower. While Porsche pegs the 918 Spyder at consuming 3 liters of fuel per 100 kilometers per the New European Driving Cycle (NEDC), the official EPA fuel economy estimates will be announced just before the first customer cars begin arriving in the U.S.
Special Edition Porsche 911 Turbo S Edition 918 Spyder Coming too!
The venerable automaker also announced that special edition Porsche 911 Turbo S Edition 918 Spyders will be made available to customers who order the hybrid 918 Spyder. Only 918 of these 911s commemorating the original 918 will be made. The limited-edition 911 is available in both the Coupe ($160,700) and the Cabriolet ($172,200) models; and deliveries will begin later this year.
Via
Porsche Cars North America