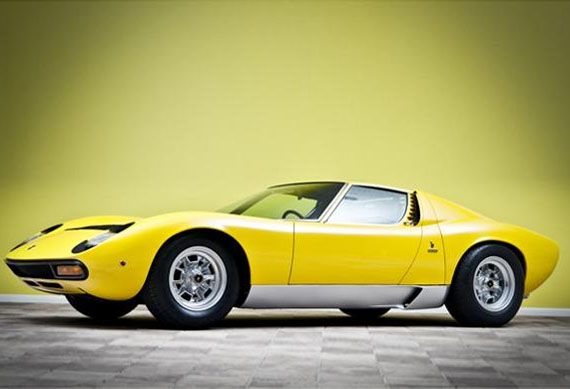 Photo Courtesy of Classic Car Magazine
The Amelia Island d'Elegance has attracted the wallets of exotic and
luxury car lovers
around the globe, showcasing some of the most rare and interesting models available - and 2011 has been no different for the luxury auction.
Some of these rare models have not changed hands in eons and some snag a healthy price tag, like a 1971
Lamborghini
Miura P400 SV that went for a record $1.7 million. To put that figure into perspective, one could purchase about four brand new Lamborghini Gallardo models or Ferrari models with that sum of money, or one new Bugatti.
There were several stars at this year's Amelia Island d'Elegance, including a 1952 Ferrari 340 Mexico Vignale coupe that sold for a record $4.3 million and a few classic Mercedes models that brought back fond memories for auto fans. The Gooding & Company luxury vehicle auction has certainly enjoyed a successful year!
The final bid of $1,705,500 makes this the most expensive Miura ever sold, an enviable title for any exotic sports car! As mentioned above, many luxury supercars do not change hands with frequency and this particular Lamborghini Miura is a one-off pre-production prototype that was first displayed at the 1971 Geneva Motor Show, after which it was promptly sold to an Italian customer.
The rare Lamborghini ended up in Germany and purchased by Wayne Obry's Motion Products in the United States, where it was restored to its present condition. The striking yellow paint provides a classic Lamborghini feel and under the hood lurks a 3.9-liter V12 engine matched to a five-speed manual gearbox.
This Lamborghini model was capable of demolishing the zero to 60 marker in 6.5 seconds back in the day, with top speeds of 186 miles per hour; there is no word on the current speed stats of this antique Lamborghini Miura.
Visit
www.classiccar.co.nz
to learn more.