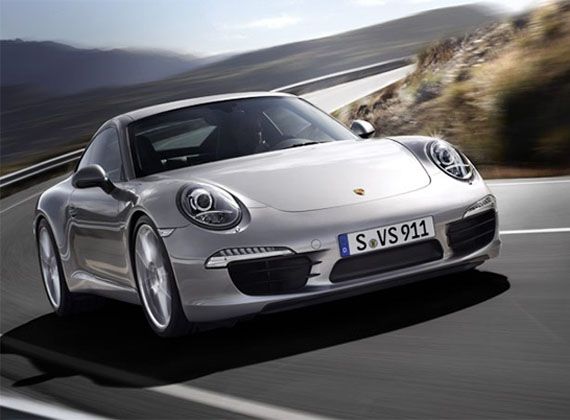 Photo Courtesy of Porsche USA
As the maker of the first racing hybrid that would do serious business on the track — courtesy of an F1-style kinetic energy recovery system —
Porsche
is no stranger to the idea of high-performance hybrids. But the brand, under then-CEO Michael Macht, has said as recently as 2010, that it won't build a hybrid 911. Things have changed. Somewhat.
In a roundtable discussion with Porsche board member of management for sales and marketing Bernhard Maier at the Geneva Motor Show this week, Motor Authority learned the company is more flexible under the leadership of its current CEO, Matthias Mueller, who was also at the roundtable discussion.
"If the environmental agencies ask us to change our sports cars in terms of powertrains, then we will do it," said Maier.
While hybrids were the general topic preceding the statement, Maier could also be taken to mean a downsizing to smaller, more efficient engines — potentially even four-cylinders. Mueller followed up by saying the company still sees a lot of room for improvement in the efficiency of traditional combustion engines, especially when combined with weight-reduction tactics.
Later in the discussion, however, Mueller made it plain that as of today, four-banger 911s aren't on the to-do list. The Boxster and Cayman, on the other hand, are far more likely to receive four-cylinders in the near-to-medium term.
Over half of all of the 700,000 911s in history were sold in the U.S., according to Detlev von Platen, CEO and President of Porsche Cars North America. We think it's a safe bet that any developments toward a hybrid 911 would be sparked, at least in significant part, by future fuel economy rules here in the U.S.
On the other hand, with growing demand and buying power in countries like China, Russia, and Brazil, it may take some time even after stricter future U.S. regulations for a hybrid 911 to be viewed as a necessary step in the evolution of the brand — or to be seen as an acceptable alternative for 911 buyers.
This post originally appeared at
MotorAuthority.com
.