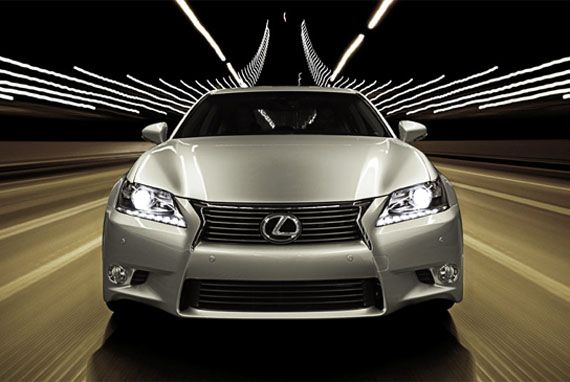 Photo Courtesy of Lexus
For the fourth consecutive year, customer satisfaction with dealer service ranked highest among
Lexus
owners in the luxury sector per the J.D. Powers & Associates 2012 U.S. Customer Service Index (CSI) Study released today. The deluxe automaker had the highest CSI ranking of both the luxury and the mass-market automotive brands with a score of 861 on a 1,000-point scale.
Cadillac, Jaguar, Acura, and Porsche ranked second through fifth among luxury brands. Audi made the most significant year-over-year increase (34 points) of the group. Nissan and Toyota showed the best overall improvement among the mass-market brands. 
Owners of MINIs were the most satisfied among the mass-market brands for a second consecutive year with a CSI score of 809. Twelve of the 13 top brands in the luxury sector had a higher CSI score than MINI. The only brand in the luxury sector with a lower CSI score was Land Rover at 796. The average CSI for luxury and mass-market brands was 835 and 778, respectively.
Criteria in the customer-satisfaction study included the service advised by dealership, the service facility, the quality of service provided, the initiation of service, and the pick up or delivery of an owner's car upon completion of service. 
"Steady improvements in vehicle quality, longer intervals between recommended service visits and a higher mix of maintenance service events have had a positive effect on overall dealer service satisfaction," said Chris Sutton, senior director at J.D. Power and Associates. "Moreover, manufacturers and their dealers have instituted broad-based customer service improvement initiatives to increase satisfaction with both the purchase experience and after-sales service, with the understanding that a substandard service occasion can and will impact their ability to make a future vehicle sale or gain repeat service business." For more information, visit
JDPower.com
.