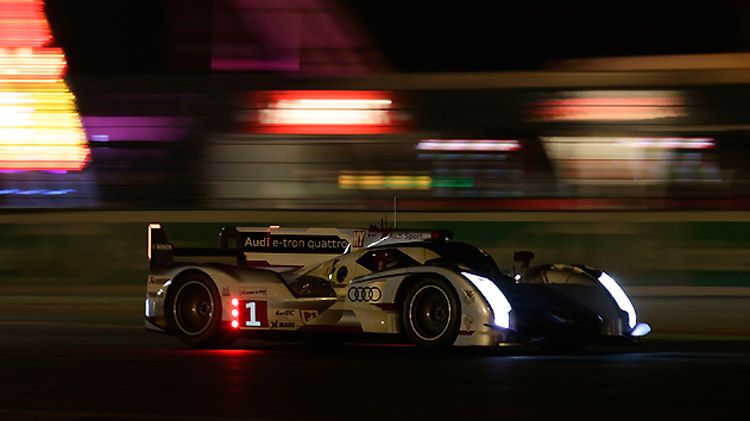 Photo Courtesy of Audi USA
Approximately 200,000 spectators, in Ingolstadt, saw the Audi Sport Team Joest take first place at the 80th running of the
Le Mans 24 Hours
. Four Audi R18 models, including the R18 e-tron quattro, a diesel-hybrid car, finished first, second, third, and fifth, respectively. The victory has historical significance, as it is the first at Le Mans for a hybrid vehicle. Two of the four R18 models ran in the race were diesel-powered hybrids.
?By achieving this further success at the world?s most important endurance race our engineers demonstrated their high technological expertise in a particularly impressive way,? said Rupert Stadler, chairman of the board of management of Audi AG, in a released statement.
Audi's all-wheel drive of the future features a hybrid engine with a hybrid driving system. Audi has taken a conventional drive system and combined it with an electrically driven axle. The luxury automaker reports that it currently is testing this technology, which replaces the drive shaft with electric cables, for use in the production of vehicles.
"With the e-tron quattro in combination with ultra lightweight design, we put a completely new technology on the grid and immediately won with it; this cannot be taken for granted by any means, particularly here at Le Mans. This weekend again showed the type of things that can happen in this race and how important perfect preparation is," said Mr. Stadler.
In the final-qualifying session at Le Mans, the R18 e-tron quattro bested last year's fastest lap run by nearly two seconds. For more information, visit
AudiUSA.com
.