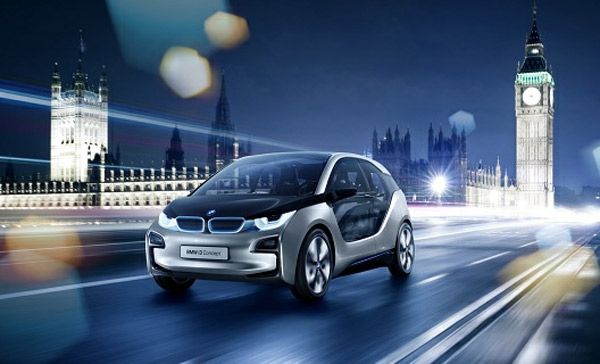 Photo Courtesy of BMW
Environmentally safe, "green" technology seems to have found a place in almost every niche imaginable, from homes and clothing to electronics and
luxury automobiles
. European company BMW is no different. Recently the company launched a new concept car designed to appeal to urban drivers. The i3 concept runs completely on electric power while its interior has been crafted from as much sustainable resources as possible. Natural materials found throughout the design include eucalyptus wood and tanned leather, which uses a process involving olive leaves.
According to BMW, the i3 concept is estimated to reduce its CO2 footprint by one-third over the lifetime of the vehicle in comparison to a car in the same class with an internal combustion engine. The new concept also utilizes eDrive technology, with an engine built using innovative battery technology and the ability to accelerate from 0 to 60 in under four seconds. Smartphone users will be able to take advantage of the i3's connectivity options, allowing owners to locate their vehicle and nearby charging outlets, as well as access status updates on the performance of the car.
In addition, the i3 comes equipped with two electric bicycles, the i Pedelec, which fold into the boot of the vehicles. The 44-pound futuristic models each have a 200 watt motor that can travel at speeds of up to 16mph, helping riders to traverse city terrain and small hills. The i Pedelec also feature the ability to help conserve energy when braking and riding downhill, allowing the battery to be supplied with additional electricity from the generator.
A full battery charge will also riders a range of about 16 to 25 miles and the i3 boot was designed with a dock that charges the bicycles if necessary. Drivers are not required to be insured or registered to operate the i Pedelec. The i3 electric car will cost about $56,000 with the bicycles as optional add-ons.
To learn more visit
www.BMW-i-USA.com