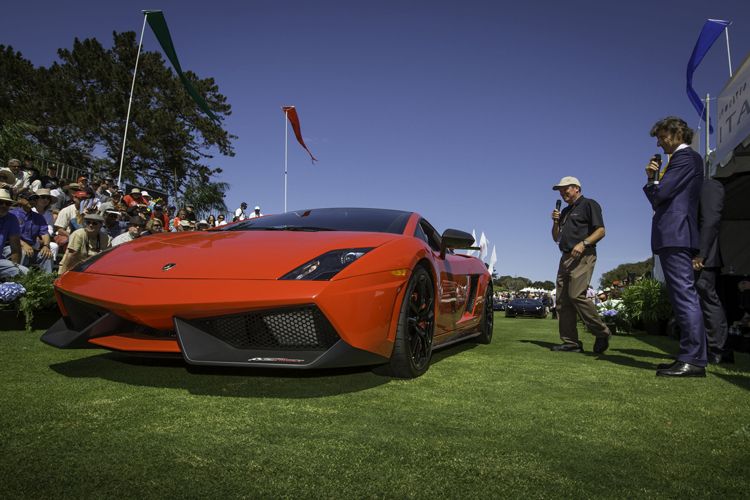 Photo Courtesy of Lamborghini
On August 20, 2012 the CEO and President of
Lamborghini
, Stephan Winkelmann, was given the Concorso La Bella Macchina Hall of Fame award in recognition of his fantastic work for the luxury automobile company. Originally from Rome, Winkelmann has been the President and CEO of Automobili Lamborghini since 2005 and has spent the last seven years helping to turn the company drastically around by increasing sales.
"This achievement is a result of Winkelmann's focus on implementing a solid strategy for its V10 and V12 sports car range, leading the development and launch of the flagship Aventador LP 700-4 while investing in new technologies and facilities to produce its full carbon fiber monocoque, as well as supporting and growing the dealer network," says Lamborghini.
Concorso Italiano has been giving out the Even Hall of Fame award since 1992, intending to honor those who have contributed to the growing passion of cars. Past recipients include TV personality
Jay Leno
for his contributions to the car world, former racecar driver Bob Bondurant, and CEO of Fioravanti Srl., Leonardo Fioravanti.
"It's quite an honor to accept this generous award from Concorso Italiano," says Winkelmann. "While ecstatic to be recognized, I'd like to point out that it was not me alone. My entire team, our enthusiasts and loyal clients also play an integral role in Lamborghini's momentum going into our 50th year."
Speaking of Lamborghini's 50th anniversary, many events in America and abroad will act as celebrations, including the Grande Giro, which is a rally that takes place in Italy from May 7-11, 2013.
For more information visit
Lamborghini.com
.