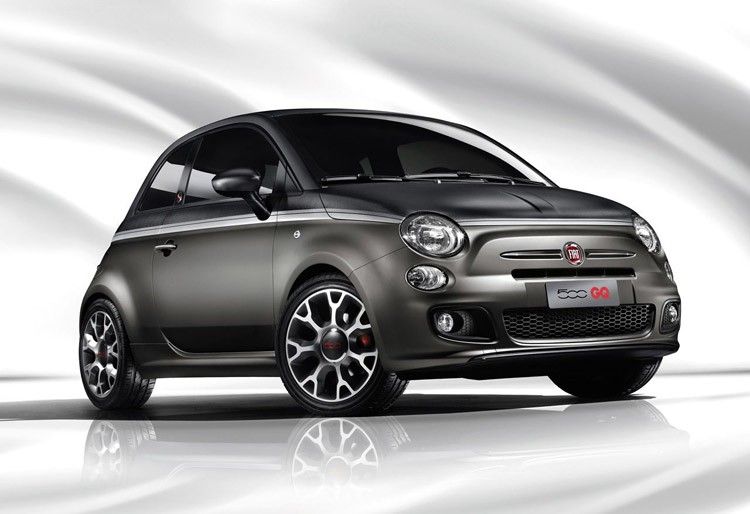 Photos Courtesy of Fiat
Who said that fashion had to be expensive? Not Fiat. The Italian automaker has targeted its chic 500 at those customers who have more style than money, and the fashion world has taken notice. Fiat has to date produced a number of special editions of its retro hatchback with the likes of Diesel (the Italian denim bramd, not the engine fuel) and Gucci, but for this latest one it has collaborated with the Condť Nast-published men's lifestyle magazine, Gentleman's Quarterly.
The Fiat 500 GQ is distinguished by a two-tone paint scheme of matte grey and carbon black and features special chrome trim, unique 16-inch alloy wheels, orange brake calipers, and of course the requisite special-edition badges. The interior is similarly equipped with color-keyed trim to match the exterior, leather seats with contrasting red stitching, sport pedals and more.
Fiat
Buyers (European buyers, anyway, although specific availability has yet to be disclosed) will be able to choose between three frugal yet punchy gasoline engines (ranging from 69 horsepower to 100) and one diesel engine, mated to a six-speed manual transmission. Based on the sporty 500S specification, the GQ edition will be launched at the Geneva Motor Show among much more expensive, but not necessarily more stylish, vehicles with deliveries starting in June.
Of course this isn't the first time GQ has dabbled in automobile design. In 2010 the British edition partnered with CitroŽn on a unique sports-coupe concept called, appropriately enough, the GQ by CitroŽn. Unlike the French coupe, however, the special-edition Fiat will be commercially available.
Fiat
Fiat