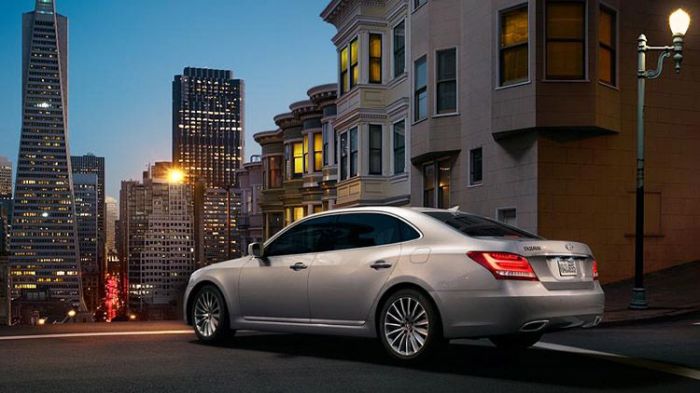 Photos Courtesy of Hyundai
The Hyundai Equus is the winner of the 2013
Ideal Vehicle Award
(IVA) in the Luxury Car category. The Lexus LS, Lexus GS, Cadillac XTS, Audi A6 and the Mercedes-Benz E-Class were all in the competition for the annual awards presented by AutoPacific, a market research and product-consulting company in the automotive industry. The awards are based upon surveys completed by 52,000 owners of new cars and trucks through the first half of 2013. ††
"Having the Hyundai Equus win the overall Luxury Car category in AutoPacific's 2013 Ideal Vehicle Awards is a testament to the hard work and dedication that has gone into not only the Equus but Hyundai's entire vehicle lineup," said†Mike O'Brien, VP of product planning,
Hyundai
Motor America.†"The Equus' premium amenities, sophisticated design and Hyundai's innovative valet program, 'Your Time, Your Place,' resonates with our consumers.†At Hyundai, we strive to exceed customer expectations in safety, quality, value and performance from the entry level Accent to the top-of-line Equus."
Essentially, the firm compares owners' feelings and expectations after actually experiencing their new cars. Fifteen facets of the new automobiles are evaluated by owners, including style, handling, performance, and overall ride. Research and development departments of automakers tap this information to determine if they are a hit or a miss in the eyes of their targeted buyers.
"The Ideal Vehicle Awards show that marketers, product planners, researchers and engineers have developed and launched a vehicle executed best for their target market," says†Dan Hall, VP of AutoPacific.†