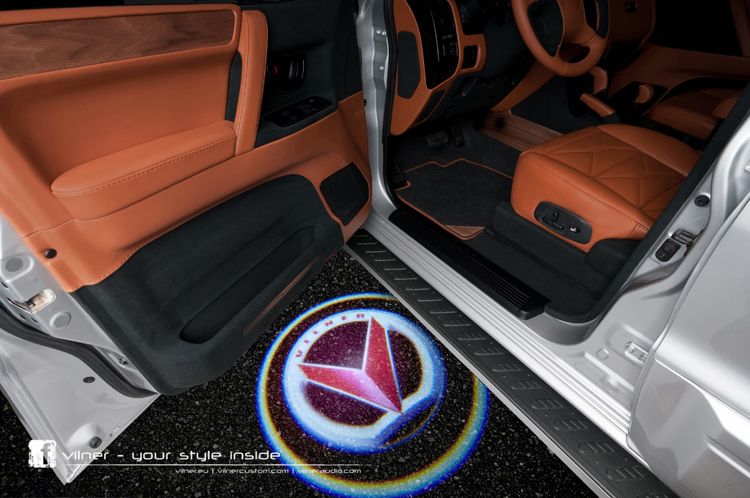 Photos Courtesy of Vilner
You should already know who
Vilner
is by now, especially if you consider yourself somewhat of an expert on luxury aftermarket specialists. Time after time, wealthy car and motorbike enthusiasts approach Vilner with a very specific request to transform an already impressive machine into something even better. Last year we told you about two motorcycles, a BMW F800 R and a
Triumph Speed Triple
, and now they've worked their magic on a machine that's a far cry from luxurious — a Mitsubishi Pajero.
Vilner was hired just a few months ago by a Bulgarian client from Denmark who was impressed with their projects and wanted them to breathe new life into his Mitsubishi Pajero. The auto wasn't necessarily a luxury model by any means, but it held deep sentimental value for the owner and was thus worth putting money into. Taken as a challenge, Vilner's Art Studio decided they would take the case and crush the belief that a Pajero can't look like a million bucks.
After completely taking the car apart and freeing it from rust, the team restored it down to the smallest of details and then repainted it. The entire coupe was insulated to cancel vibration and noise, giving as smooth of a ride as possible. Because the client chose a brown and black color scheme, as opposed to the original grey, Vilner had to remake every detail of the interior — even down to the floor mats and door seals. The dashboard's plastic elements received a makeover, either getting a coat of high-gloss black paint or being covered with Alcantara. Walnut veneer was added in the form of engraved plates built into the car and then treated with satin varnish.
Of course, what's a luxury vehicle without a high-quality audio system? Vilner built one in that is controlled by an Audison processor, which allows for finer volume adjustment. The customization company even threw in a travel bag with their logo made from the same leather used in the interior.
No word on just how much money they put into the Mitsubishi Pajero, but you can bet that the car's worth has been tripled.