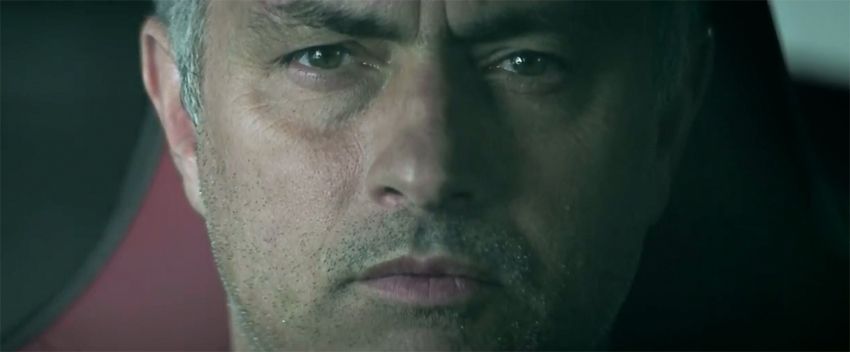 Photos/Video Courtesy of Jaguar
{start-jlvideo}1721,640,361,thumb{end-jlvideo}
We love Jaguar's campaigns, especially their recent Tom Hiddleston-starring British Villains, and their newest #LiveFearless ad shines the spotlight on the F-TYPE R Coupé, starring Portuguese Chelsea manager and former football player, José Mourinho.
Entitled Microexpressions, the video shows Mourinho in a series of various close-up shots at the wheel of the R Coupé as he calmly reveals that he is fueled by fear. Considered one of the greatest managers of all time, Mourinho is known for his seductive steely gaze and mind games, which makes the promotional film all the more fascinating. His voiceover explains how, if you pay very close attention, you can spot his carefully masked emotional tells through microexpressions — those tiny quick facial movements that happen during intense situations. "If you notice these tells, beware. A man fueled by fear is a man to be feared," he says before tearing off in the Coupé.
The luxury car company is also hosting a contest (ending June 9) that will give one lucky winner the F-TYPE R Coupé for an entire week. All you have to do is post a photo or video (on either Twitter, Instagram, or Facebook) that showcases your interpretation of fearlessness within the context of design, film, fashion or music. Don't forget to add the hashtag "#LiveFearless"!