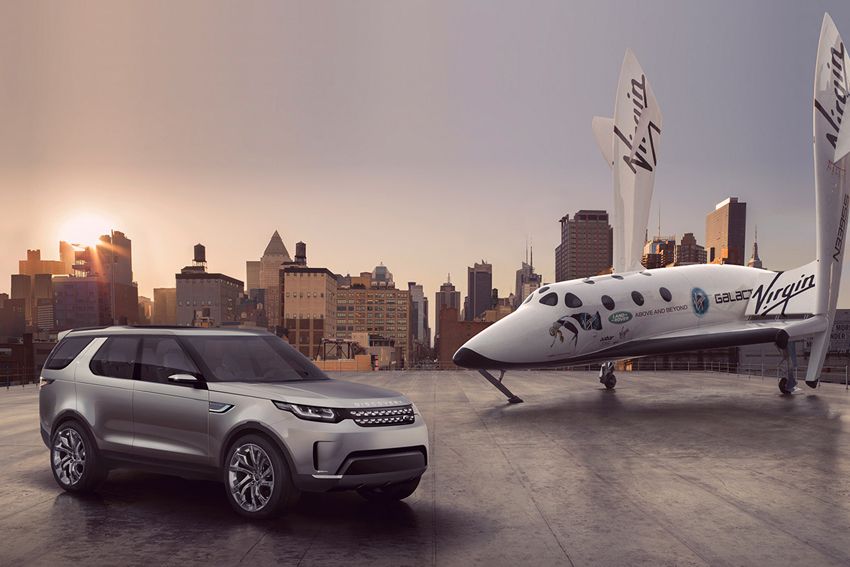 Photos Courtesy of Land Rover
SUVs have certainly come a long way in the past 20 years. Once seen only as a means to go off-roading or to haul a boat, sports utility vehicles are now being packed full of luxury conveniences and technological features. Knowing what consumers expect now, Land Rover recently unveiled their interpretation of the future with their Discovery Vision Concept.
Intending to change the driver and passenger experience, the Discovery Vision Concept car "will showcase the essence of a future family of SUVs built on Land Rover's key principles of emotive design, unrivalled capability and ultimate versatility, taken to new levels using new customer-focused advanced technologies."
The body has wrap-around head and tail lamps, the short front and rear overhangs reduce visual length, and slender fog lamps utilize infrared and colored lenses to help with the Laser Terrain Scanning and Laser Referencing functions. Gesture control operates the doors, meaning there are no handles to mess with the clean lines of the exterior.
Speaking of lasers, the Discovery Vision also uses them to scan the road ahead to help the four-wheel-drive system adjust quickly. Not only do the lasers aid in finding the best route, they also scan water depth so you'll know whether or not driving straight into that river Oregon Trail-style is a good idea or not.
What's cooler than that? Well, being able to actually see through the front of your car thanks to the concept's "invisible bonnet" is. The feature uses cameras under the car to project the imagery to a heads-up display on your windshield, making it look like you can see through the front end and allowing you to check out what's literally right in front of your front tires.
The interior is full of premium leather, open pore wood veneer and brushed aluminum finishes. A large glasshouse and panoramic roof allow in tons of light over the touchscreen-controlled seats — giving the option for a standard seven-seat layout, a six-seat, five-seat, or a spacious four-seat "limousine" layout.
"Discovery has been pivotal in helping to build the foundations of the Land Rover brand. It is admired all over the world and loved by its strong customer base," says Gerry McGovern, Design Director and Chief Creative Office for Land Rover. "We have created the Vision Concept to share the essence of Land Rover's new age of Discovery and to debut a new, compelling, relevant design direction that connects on an emotional level with customers of today and tomorrow."