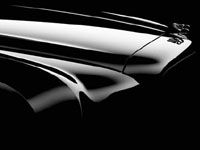 Luxury Cars:
Today's Arnage is showing its age against modern ultra-luxury rivals like the Rolls Royce Phantom and Maybach saloons, but testing of a new model is well underway. Despite the head-start of its rivals, Bentley is planning to pause almost a full year from this September before going into production of its next-gen, up-scale Arnage replacement, which has been partially revealed today in teaser form.
The all-new model is expected to be more expensive than the current Arnage, and some sources speculate the car might be pitched at a higher position. This would make it a direct challenger to the Rolls-Royce Phantom, at a time when a new Rolls-Royce Ghost is preparing to take on the Bentley Continental Flying Spur.
A spokesman would only confirm that "the price will reflect the exclusivity and positioning of this all-new model," and that the name of the vehicle will be announced at its unveiling this summer. Expect to see the car debut at Augusts' Pebble Beach Concours d'Elegance.
Under the code name "Project Kimberly," the new model will be based off a heavily revised version of Audi's modular platform used for a host of models ranging from the A4 sedan up to the next A8 flagship. However, the Bentley will feature its own unique V8 powertrain with drive sent to the rear wheels via ZF's new 8-speed automatic. It's likely the new V8 will feature some form of forced induction, but whether it will be supercharged, twin-turbocharged or something similar remains uncertain.
There were rumors Bentley may introduce a new diesel engine in its Arnage replacement but the eventual engine option is most likely to be a petrol unit with E85 capability. The car is also expected to make heavy use of aluminum in its construction to keep weight and emissions down.
A high-performance replacement for the Arnage T is also in the works, but don't expect it to feature the Bugatti Veyron's W16 engine as previously rumored. Expect Bentley's strategy with the Arnage - in terms of parts-sharing, at least - to follow along the same premises as it has already outlined for the next-gen Continental.
Spy images of an Arnage prototype reveal a number of important clues about the future model. The extra-wide B-pillar indicates a longer wheelbase, and a slightly wider track should ensure a more dynamic drive than the current car. That extra size and performance will go a long way toward pushing the Arnage back to the top of the luxury ranks - or at least that's what Bentley is counting on.
Motor Authority
JustLuxe
Contributor