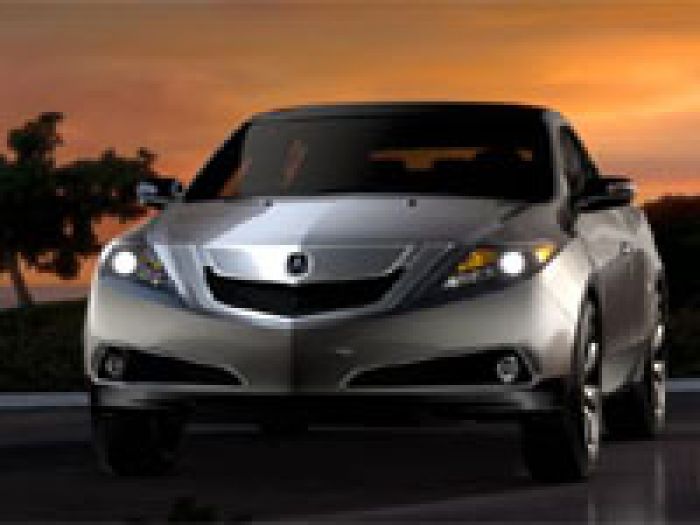 Luxury Cars:
For nearly two decades, Acura has been delivering high-performance luxury vehicles. The new 2010 Acura ZDX is no exception, featuring the style of a coupe, with the comfort of a sedan and the cargo space of an SUV.
"The ZDX is like nothing you have ever seen before from Acura," said Jeff Conrad, vice president of Acura sales. "It combines the best attributes of a coupe, a sedan and a sport utility - all wrapped in a beautifully sculpted package - that will attract an entirely new luxury customer to the Acura brand." After making its debut at the 2009 New York International Auto Show in April, the ZDX will stay true to the original sketch from Acura's first female designer, Michelle Christensen. The SUV features key design highlights of a panoramic glass roof, hidden rear door handles and bold fender flares.
The new ZDX redefines the concept of a personal luxury vehicle with Acura's "Passionate Getaway" experience. Whether you are cruising along a freeway or going through rugged terrain, the ZDX has all the bases covered. The responsive, flexible, efficient and clean 300-hp VTEC® V-6 engine and Super Handling All-Wheel Drive™ (SH-AWD®) system makes the ZDX the most innovative luxury vehicle on the road.
While Acura's newest design is a ground-breaking high-performance vehicle, inside the cabin the ZDX retains all the comfort and luxury Acura owners have come to expect and more. The ZDX interior offers Acura's first hand-stitched leather dashboard, door panels and sculpted center console as well as ample LED lighting. Also offered is a unique moonroof that is an integral design aspect of the longest glass roof in the industry with dual automatic sunshades that open and closes at the touch of a button. The cabin additionally offers plenty of storage options, with fold-down seats, removable side panels and an under-floor stowing area.
This revolutionary vehicle was designed, developed and manufactured entirely in North America and will be available at Acura dealerships beginning this winter.
For
JustLuxe
Carly Zinderman