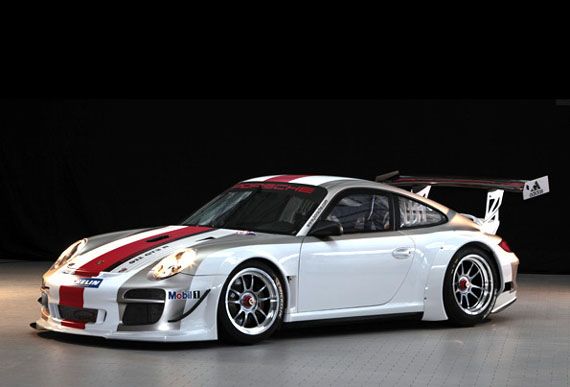 Luxury Car News:
Have you seen the new Porsche 911 GT3 R with its four-liter 6-cylinder boxer engine? It delivers an impressive 480 horsepower with a 6-speed sequential gearbox that transmits power to the rear axle. It debuted last week at the Racing Car Show Autosport International in Birmingham, as in Great Britain, y'all.
"Since we first announced our intention to launch the 911 GT3 R, demand has been huge," says Uwe Brettel, head of Motorsports sales. "The number of GT3 R vehicles we had planned for 2010 is almost sold out."
Racing teams worldwide will receive their new racecars beginning this spring. According to Porsche, the base price is 279,000 euros and then some. The new 911 GT3 R replaces the 911 GT3 Cup S in the Porsche Motorsports' model range.
From the back Porsche: The tantalizing wide-body street-legal cousin, the Porsche 911 GT3 RS, is yours for the taking. Porsche's "Car Configurator" on its Web site is magnetizing. Maybe it's just me?

For JustLuxe James Rothaar