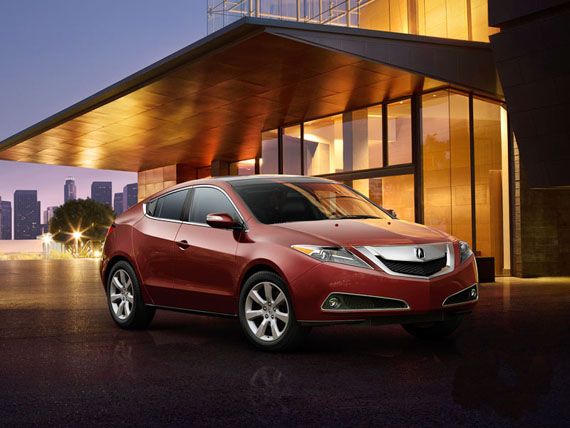 Luxury Cars:
From concept to production, the highly-anticipated Acura ZDX 2010 marks a new era of excellence in both design and performance. The new four-door sports coupe is by far the most refined vehicle to make its way out of the Acura garage, offering an overall athletic appearance backed by some of the most innovative engineering available.
In building the ZDX, Acura adhered to strict standards of design integrity, insisting that each element of the vehicle relate to the rest. Both the interior and exterior were fashioned side-by-side, with even the precise lines carved in sheet medal replicating those crafted in leather.
The cockpit was specifically designed for the weekend escape, boasting features such as heated and ventilated front seats, soft, supple leather, and a unique system which helps block unwanted ambient noise. Additional comforts include a large panoramic glass roof, which provides an abundance of natural light, as well as a multi-view rear camera and available blind spot information system.
The equally stunning exterior was carefully sculpted using a concept called motion surfacing. By treating the sheet metal as if it were a fluid medium, each line creates a cohesive ripple effect. The deep rear fenders, sloping roofline, and 19-inch wheels all contribute to the vehicle's athletic appearance.

While the Acura ZDX presents sleek and streamlined aesthetics, the driving performance is in no way overlooked. The sports coupe is equipped with a 300-horsepower, 3.7-liter V-6 engine, which delivers 270 lbs.-ft. of torque and offers superior handling and performance.

Some of the other popular 2010 Acura models include the Acura RL, Acura TL, Acura TSX, Acura MDX, and the turbocharged Acura RDX. For more information on each Acura model, including the Acura ZDX, please visit www.Acura.com.