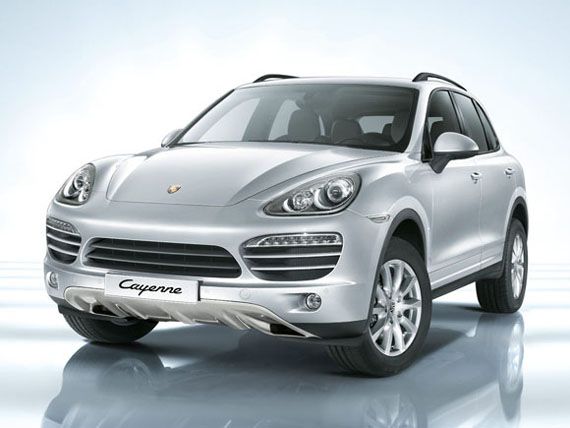 Luxury Cars:
There is a new look and a new model in the Porsche family. The family guy's Porsche, that is, the Cayenne, is pulling out all the stops to have the most "ity" of any vehicle in the luxury SUV/crossover class: versatil
ity
, agil
ity
, and flexibil
ity
. It is lighter and sleeker with an elongated hood, new wheel arches, and drawn in flanks. The Cayenne S Hybrid is the new model, joining the fold.
The new models, four in all, also feature a reduction in CO2 emissions and better fuel economy. Performance is better, too. However it appears that Porsche is showing its practical side and reaching out to be viewed more as a daily runner than a fire-breathing, asphalt–melting high performance wonder car that seats 2.5 adults ... with condolences to that unfortunate "0.5" stuffed in the backseat.
That is not to say the Cayenne carries the Porsche crest lightly. With a top speed in excess of 150 mph, it would add balance and fully complement any of its revving relatives. It is just a tad more practical; that's all.

From the back Porsche: Reviews coming in from fans of Porsche's official Facebook page are mixed regarding the new look. You can't please everyone … so Porsche pleased itself. I want one. How about you?