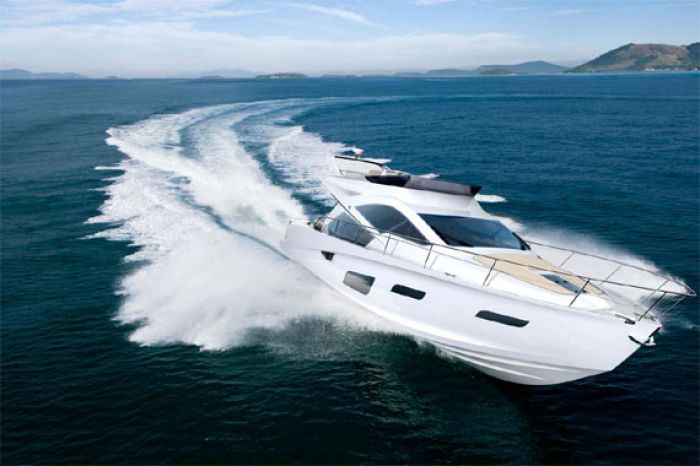 Photo Courtesy of Intermarine
The BMW Group DesignworksUSA is launching the Intermarine 55
luxury yacht
this summer. Developed with yacht builder Intermarine, this 57-feet-long yacht was introduced earlier this year.
The 55, which can carry six people and a sailor, is available with a choice of two power trains to match the speed requirements of potential owners. The first power train features two, 670 hp endurance engines, while the second has a couple of 800 hp, power units.
The first power train's cruising range stands at 350 nautical miles, while the top speed is rated 31 knots. Meanwhile, the more potent combination offers 300 nautical miles range and a top speed of 35 knots. This yacht comes with two head compartments, a master suite, three cabins, a galley and two bathrooms for $2.2 million.
The yacht will go on sale this July. Laurenz Schaffer, BMW Group DesignworksUSA president, said that partnering with Intermarine to develop this yacht is an "honor." Schaffer added that the evolution of this design will be seen in the unveiling of future yachts for Intermarine.
Via
4WheelsNews