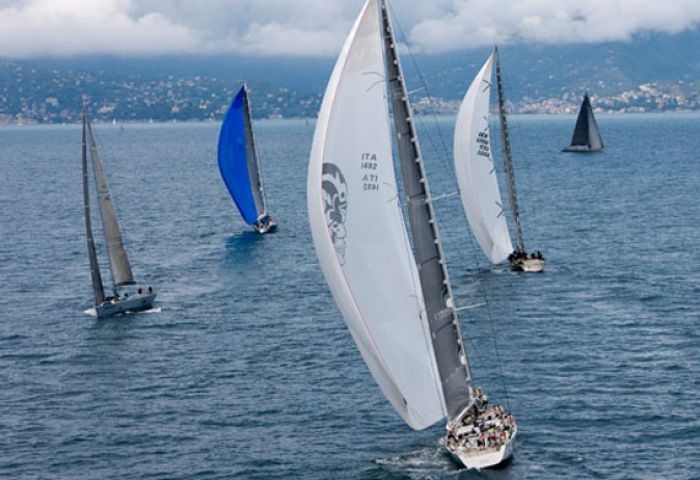 After completing the third leg of the first FT Wally Grand Prix Series, there are four teams contenting to become champions of the new
regatta series
. The Y3K team is in first place overall due to its consistency, as the team has finished second twice and third place to date. The third leg of the competition took place at Monaco's Porto Cervo earlier in July.
The event has attracted the best yachtsmen from around the world. Crewmembers with experience in races as prestigious as the Olympics and America's Cup appear on the rosters of the teams. Jasper Radich and Thomas Jungblut are the anchors at the helm of the first-place Y3K team.
The Magic Carpet 2, which is owned and captained by Sir Lindsay Owen-Jones, trails Y3K by only five points with two races remaining. Indio and Open Season round out the four-team field of contending teams. Sailing yachts longer than 80 feet are manned and compete in a five-race season.
The Financial Times and Wally are co-sponsors of the FT Wally Grand Prix Series. Wally is the only yacht brand to be a two-time winner of Composso d'Oro awards. The Composso d'Oro awards recognize excellence in industrial design. The Italian Industrial Design Association coordinates the organization's activities. Wally was a recipient of the award for yacht design in both 2004 and 2008.
The next event of the inaugural FT Wally Grand Prix Series takes place in Monaco at Porto Cervo on September 5-10. St. Tropez is the destination of the final race of the season. The race dates are September 27 to October 1. Visit
FT.Wally.com
to learn more.