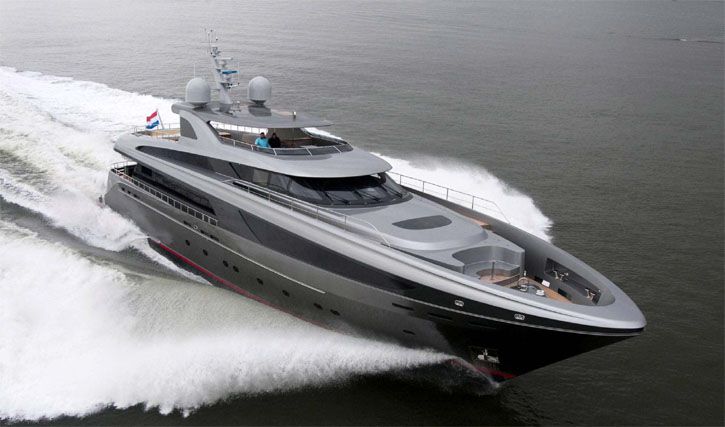 Photo Courtesy of Jongert
While Jongert is a
renowned yacht builder
with a history of more than 58 years that includes over 325 launches, the Dutch brand is stronger than ever since becoming part of the VeKa Group in 2009.
VeKa is a Netherlands-based multifaceted maritime conglomerate. The firm has locations in 13 countries, owns a fleet of ships, and a full-service yacht brokerage. Peter Versluis is the general director of the divergent and global-reaching VeKa Group.
Jongert manufactures motor and sailing yachts and currently has projects in both categories at different stages of production. The hulls of the Jongert yachts are made of aluminum and steel, which reduces the overall weight of the watercraft for better performance and fuel efficiency.
The Dutch yacht builder were exhibitors in China at the Hainan Rendez-Vous boat show at the Visun Royal Yacht Club. The show, which took place in Sanya on the Hainan Island earlier this month, drew more than 15,000 attendees. Both current and new Jongert models were exhibited and demonstrated at the show.
The 3900M Lucia Mand the 3400M sailing yacht were existing models on hand. The hybrid-propulsion powered 500 LE-X and a new-look 42-meter motor yacht represented the firm's latest models. Motor-yacht designer Guido de Groot assisted in the designing of the 39-meter Lucia M and the 50-meter 500 LE.
Jongert also recently made a big splash out of the water with the re-launching of its enhanced, image-friendly website. For more information, visit
Jongert.nl
.