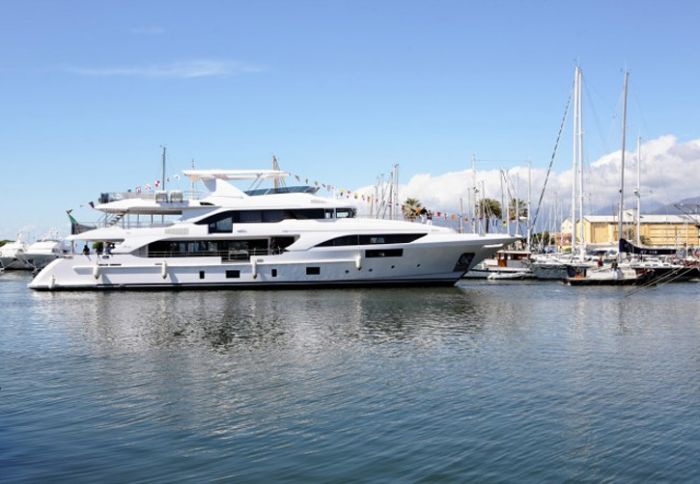 Photo Courtesy of Benetti
World-renowned Italian shipyard in Viareggio witnessed the launching of what is sure to be another
best luxury yacht
. The first Benetti Classic Supreme 132' superyacht was unveiled on May 4th for preliminary test stages. In addition to the boat's engineers and technicians, the craft's stellar combination of Italian style and functionality is due to exterior and interior designers Stefano Righini and Francois Zuretti. The duo incorporated the use of warm wood tones, wenge, as well as high quality hides and leather.
The Benetti Classic Supreme is also outfitted with the most state-of-the-art technology, including navigation systems and technology platforms designed exclusively by Benetti Sea Technology. In addition, the
luxury boat
also includes a gym and posh lounge space for the owner and guests. The 132 foot yacht can accommodate 10 guests and 7 crew members, and has the ability to reach the max speed of 15.5 knots or cruise at 14.5 knots.
The newest edition to the Benetti line is the first to have been built in the company's incredible new 4200 square meter facility—large enough for up to three megayachts (within 140 feet) to be produced at one time. After expanding its production capacity, Azimut Benetti Group is now looking to further its reaches with facilities in Brazil and Turkey where the boat market is growing exponentially.
The initial launch of the Benetti Classic Supreme hopes to begin the process of testing that will ensure that it stays in keeping with the Italian yacht company's high standard of excellence. To learn more about the Benetti line of fine crafts visit
BenettiYachts.it
.