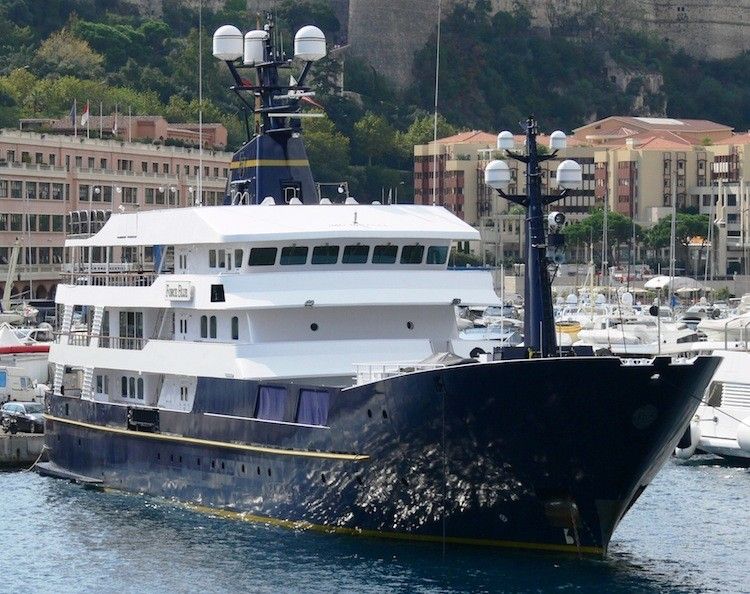 Photo Courtesy of Fraser Yachts
Flavio Briatore is one of the world's most renowned playboys, having dated two supermodels — Naomi Campbell and Heidi Klum, with whom he has a child — as well as a string of TV showgirls half his age. The former Formula One mogul (who was banned in 2009 for ordering a driver to crash in the Singapore Grand Prix the year before) owns the famed Billionaire nightclub in Sardinia and the Billionaire clothing brand that is sold at Harrod's. He also runs a luxurious resort on the Kenyan coast, entertaining regular visitors like former Italian prime minister and fellow playboy Silvio Berlusconi. Until recently, he held court with his scantily clad cuties on board his superyacht Force Blue, which can carry a crew of 17 and accomodate 12 guests. Built by Royal Denship in 2002, the 207.4-foot expedition-style vessel has an outdoor Jacuzzi, an entertainment and screening room, a gym, sauna, and a spa. Plus, it ranks as one of the world's 100 largest yachts.
Unfortunately for Briatore, the yacht is now in the hands of the finance police. According to The Telegraph, Briatore is getting put on trial for tax evasion, the police claiming that his alleged business of chartering the yacht was a front for throwing lavish parties and entertaining his female friends while claiming a write-off. They say the amount he owes totals over $6.5 million. Briatore, 64, who is now married to a former Wonderbra model 30 years his junior and hosts the Italian version of The Apprentice, denies all the charges.