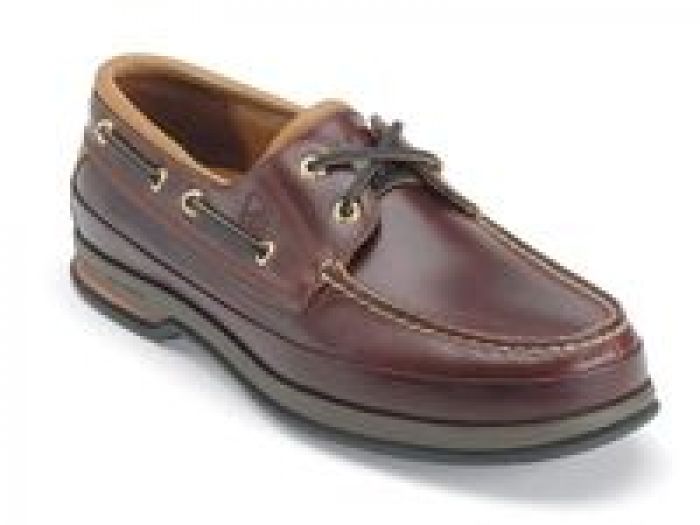 Sperry Top-Sider has been the number one choice in footwear for boating enthusiasts since 1935. From the world's first siped rubber outsole for non-marking traction, Sperry has continuously introduced new advancements in high-performance footwear, making it the leading brand among the nautical community. The iconic American brand was founded on the principle that a shoe should be just as functional on the water as it is on land. Inspired by his dog's ability to run swiftly over ice and snow, Paul Sperry, founder of Sperry Top-Sider, set out to create a quality boat shoe. Using a pen knife, Sperry attempted to replicate the hundreds of wave-like grooves on the underside of his dog's paw, by cutting siping into the outsole of a rubber sneaker. The technique proved successful and Sperry patented the innovative method, which is now known as Razor-Siping™.
Today, the Sperry Top-Sider brand offers a wide array of performance footwear designed to withstand the elements while maintaining a classic, sophisticated look. The collection features shoes fabricated from specially treated leather, anodized aluminum eyelets, genuine rawhide laces, the authentic Sperry Top-Sider™ non-skid sole, and sharp angled slits, which allow maximum traction and flexibility. While a pair of Sperry's are ideal for the water, land dwellers near and far have made Sperry their choice in footwear due to the shoe's durability, fine craftsmanship, and fashion-forward aesthetic.
Sperry offers a large selection of shoes for men, women and children, as well as styles ranging from boat shoes, nautical classics, sandals, a resort line and even styles suited for the office. In addition to shoes, the Sperry Web site also offers men's and women's T-shirts and polos, bags, hats and shoe accessories.
The company has earned a solid reputation among those with a passion for the sea and is widely recognized for its efforts within the boating industry. Sperry is the official footwear of the Sperry Top-Sider NOOD Regattas, the US Sailing Team, US Sailing, the 2009 BoatUS Collegiate Bass Championship, the Salt Water Sportsman seminar series and the National Safe Boating Council. Adding to the laundry list of achievements, Sperry has recently partnered with the New York Yacht Club.
"As the official footwear sponsor of the New York Yacht Club Invitational Cup, we're thrilled to begin a long-term relationship with this iconic institution, which shares our same commitment to and love for the sport. The Invitational Cup is the perfect platform to promote the purity and universal appeal of sailing to a global audience," said Craig Reingold, president of Sperry Top-Sider.
Whether you're a seasoned seamen or someone who simply loves a stylish shoe, Sperry is there for you every step of the way.