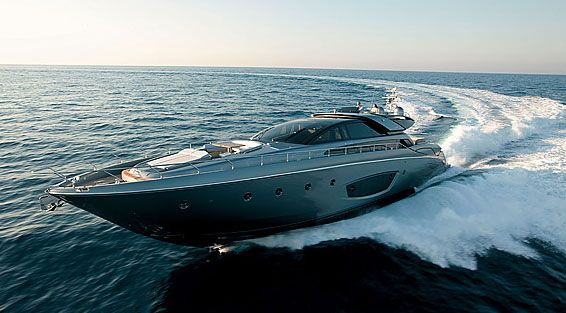 Yachts and Sports Boats:
For sporting yachtsmen torn between performance and luxury, this is the yacht that will float your boat! The Riva Domino 86 is a luxurious yacht that possesses the soul of the mahogany sports boats for which the boat maker is renowned. A pair of 2,400-horsepower MTU diesel engines gives the luxury watercraft a top speed of 38 knots. The Domino bridges the gap between the boat maker's smaller day boats and its larger yachts without making a ripple. Interior space includes two twin-berth staterooms, one small head with shower, a compact crew mess, and a washer/dryer stack.
We sighted Riva's latest launch as it was cruising through the splashy and bubbly cyber waters of Yachting Magazine. It is the duality of the Domino 86 makes the vessel so desirable.
Source:
Yachting Magazine