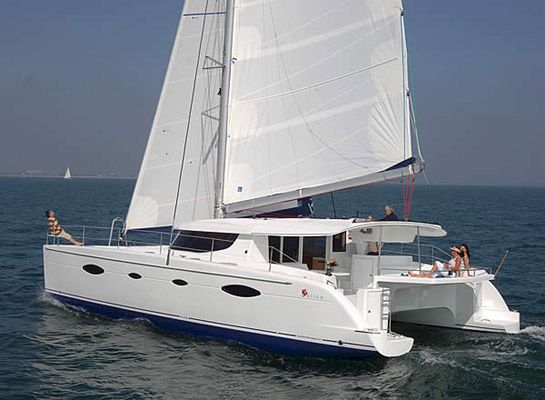 Luxury Yacht Charters:
Here's a seaworthy suggestion for sailing the Caribbean in a catamaran from
CharterWorld.com
. The Salina 48 Catamaran is a twin-hull sailing yacht boat with four double cabins with in-suite bathrooms and separate shower areas. The ship's spacious galley and aft sundeck make large make it large enough to entertain 12 guests. The Salina 48 is available for luxury bareboat charters going through the Virgin Islands, the Leeward Islands, and the Windward Islands. Weekly charters through the Caribbean Sea are priced from $5,000 to $11,000.
Tips: There is nowhere better in the Caribbean than the Virgin Islands, as it is one of the finest and safest sailing areas in the world. The British Virgin Islands is made up of a group of small and mostly uninhabited islands. The waters are superb for swimming, snorkeling, diving, and sailing. Most of the islands have a volcanic origin that gives each island's terrain unique characteristics.
Seasons Low season: from September to November
High season: from December to April
Medium season: May to August & November