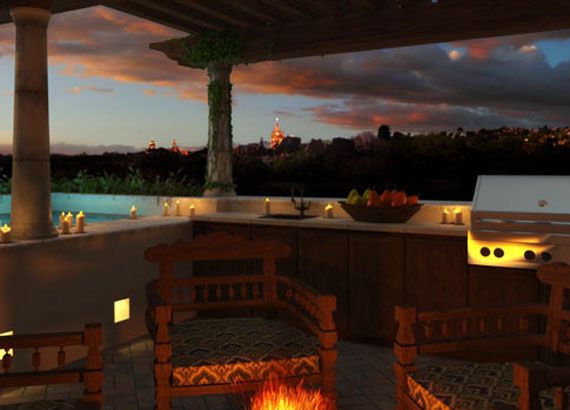 Photos Courtesy of Artesana San Miguel
San Miguel de Allende is an artisan community that attracts visitors year round with its 17th and 18th century colonial architecture and narrow cobble-stone streets. The artistically distinct, colonial town is among the most popular vacation destinations in Central Mexico. Both San Miguel and neighboring town Sanctuary of Atotonilco are UNESCO World Heritage sites.


The upcoming opening of the Artesana Rosewood Residences will add 29 single-family residences to the town located in Central Mexico this summer. Late July is the anticipated move-in date. The property development is part of the newly owned Rosewood San Miguel de Allende Resort. However, Bald Mountain de Mexico S. de R.L. de C.V., are the developers of this elaborate real estate project. The resort,
which opened this past February, made the 2011 Hot List of Conde Nast Traveler.

The addition of the 29 properties makes this the first mixed-use luxury property development raised within the historic-center of San Miguel de Allende. The floor plans of the Artesana Rosewood Residences range from 2,300 up to 8,800 square feet of living space. The use of indigenous materials in the design of these homes coupled with a reflective architectural style keep the town's colonial roots at the forefront.


The houses range in price from around $600,000 to $3 million. There ultimately could be as many as 120 residences available upon the completion of all three phases of the project.

San Miguel de Allende is a well-known destination visited by savvy travelers, history lovers and art enthusiasts alike. It consistently is listed in the Conde Nast Traveler Reader's Choice Awards Top Five Cities in the Americas. It also is ranked yearly among the Top Five Cities in the World by Travel + Leisure.

Its year-round pleasant, inviting climate has made it a favorite destination for many travelers dating back to the 1930s. The town also is highly desirable by retirees, especially expatriates of both Canada and the U.S. The town is approximately 180 miles northwest of Mexico City.


In an article from January 2009, HVS, a primary industry source of hotel ownership data globally, cites San Miguel de Allende as an example of how a colonial town can tap its tourism potential. The same article also indicated that two luxury hotels would be renovated and that six luxury properties would emerge. Along with the Rosewood San Miguel de Allende Resort, the Orient-Express Casa d Sierra Nevada and Hotel Matilda are now
open as well.

The Artesian Rosewood Residences will be the first new luxury residences available this summer. For more information, visit http://artesanasanmiguel.com.