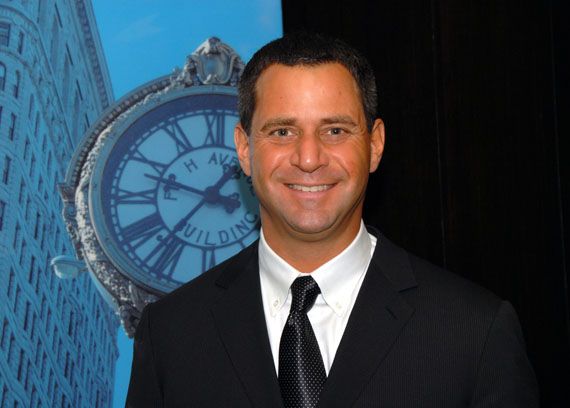 Photos courtesy of Citi Habitats.
There has been a significant increase in the demand for luxury rental properties in
Manhattan
that has prompted conjecture as to why this is occurring with more frequency. The recent rise in demand of luxury rentals also is surfacing on the West Coast in the Los Angeles market.
In search of insight on this burgeoning market, I recently spoke with Gary L. Malin, president of
Citi Habitats
. The company is among the top 10 sales brokerages in Manhattan. Citi Habitats, which began as a two-man operation in 1994, today has more than 800 licensed professionals and maintains the city's largest database with more than 8,000 listings in over 4,000 buildings.
Ten years later, in 2004, the company was acquired for The Corcoran Group by NRT. NRT is the nation's leading residential real estate brokerage. It also is the owner of several well-known real estate brands, such as The Corcoran Group, Coldwell Banker, Sotheby's International Realty, and ERA.
The best way to bridge the gap between speculation and fact is to ask a credible source.
James Rothaar (JR):
The first article JustLuxe did on the luxury-rental properties in Manhattan was about the
Beatrice
, a luxury property in Manhattan your firm represents. Evan Stein, president at J.D. Carlisle, the property's developer, commented on how quickly that property leased out. On the luxury rental front, is there an average or expected time frame for a high-end rental property to be fully leased?
Gary Malin (GM):
There are a lot of variables, including the size of the building, asking rents, and market conditions in general. But for the average-sized project, six to 12 months would be a fair estimate.
JR:
Is there any reason you can cite as to why the Beatrice leased out so quickly?
GM:
Among its many amenities, the Beatrice offers a concierge package that has proven very attractive to potential tenants. I think the fact that the apartments start on the 26th floor also attracts clientele. Unlike the competition, there isn't a bad view in the house.
JR:
Are all four of the newly opened penthouse apartments at the Beatrice still available?
GM:
Yes, they are just now being completed for mid-May occupancy. Just recently, I was lucky enough to tour these apartments; and I must say that from the finishes, to the private outdoor spaces, to the views of the Empire State Building and Times Square, they are nothing short of spectacular.
JR:
Are you seeing more luxury-rental buildings being constructed in New York? If so, what has prompted this change, and what do you see for the future of rental properties?
GM:
Yes, absolutely. I think any stigma that renting may have among the wealthy is rapidly disappearing. Developers have realized that there is a demand for this type of property, and we've seen a lucrative niche market develop.
There are two types of luxury renters, those who rent for the worry and maintenance-free lifestyle, and those who are really "buyers." Buyers are either new in the city and want to rent while they search for a permanent home, or are renting while their home is undergoing renovation. Clients in this second category are willing to pay a premium because they don't want to sacrifice their standard of living, and understand this is a short-term situation.
As for the future of rental properties, the sky's the limit. I think we will see a greater range of luxury offerings, and even more lavish amenities. After seeing the successes of the current crop of rental towers [in New York], I would expect developers to consider adding a rental component to their future projects. Perhaps, we will see an increase in rental/condo "hybrids."
JR:
The Beatrice, The Ashley, and NY by Gehry offer amenities packages that are akin to belonging to a country club or staying at a five-star hotel. How significant or important is that overall service package to affluent renters?
GM:
It is extremely important. These buildings all offer a complete lifestyle, from concierge services, to spas, to extensive athletic facilities, and children's playrooms. People who can afford to rent at one of these properties are used to having everything at their fingertips; and in these buildings, everything they need is onsite.
From the developers' side, one of their main objectives is to retain tenants. If they build a unique property with top-notch amenities that cannot easily be replicated, tenants stay longer. Moving means giving up that unique lifestyle they have become accustomed to.
JR:
While New York and Southern California are as different as left and right, both sides are showing an increase in luxury rental properties. The L.A. Times recently reported an increase for upscale rentals in several recognized luxury property zones. So, it would appear, at least from a layman's perspective, that "luxury renting" could be a nationwide trend that is on the horizon.
Do you think more high-income/high net-worth individuals are renting these days due to current economic conditions?
GM:
I think that certain people are still taking a wait-and-see approach to the sales market, but you have to remember Manhattan is a whole different ballgame compared to the rest of the country. Here, in the city, around 75 percent of our housing stock is rental property. Some people like the convenience factor of renting, or have decided they have better uses for their assets; maybe a second home in the Hamptons or Florida. With this new crop of ultra-luxury rental buildings they don't feel like they have to give up anything to rent. Without this product, they would probably be homeowners, or maybe renting a unit in a condo.
JR:
As an insider with insight, if you were to cite the most significant factor that is driving up the demand for luxury rental properties, what would that be?
GM:
It is really a self-fulfilling prophecy. It reminds me of the line from the movie
Field of Dreams
, "If you build it, they will come." Well, they've built it and people are coming. Considering how fast these buildings are leasing, and the prices they are able to command, we haven't reached the saturation point, which says a lot about Manhattan's desirability as a place to call home.
The root of demand comes from developers taking risks. When each project opens, others in the industry are paying close attention to how the building performs. One building's success gives other developers the confidence to move forward with their own projects, which, of course, now have to be even more spectacular. It is a game of one-upmanship. They know their target clientele is always seeking the latest and greatest.
JR:
Your firm, Citi Habitats, and its various subdivisions, has represented luxury real estate properties in the Manhattan real estate market since 1994, how would you define the current state of the luxury real estate market in New York?
GM:
Alive and well. Our company is representing a number of high-end properties. Now that the economy has rebounded to an extent, people are increasingly open to "conspicuous consumption," whereas austerity was the rule during the depths of the recession. Many clients are looking for trophy properties, both rental and sale. Our project at 8 Spruce, which was designed by Frank Gehry, is the ultimate example. People who rent in that building, with its 76-story rippling steel façade, are looking to make a statement.
JR:
So, how is business currently? Which types of apartments and what neighborhoods are especially hot?
GM:
Business is strong. We are entering summer, which is our busy season; partially due to all the new grads moving to New York for work. In March, the city's vacancy rate was 0.99 percent, which is the first time since July 2010 that Manhattan has experienced a less-than one percent vacancy rate. All neighborhoods are hot, as there really isn't a bad neighborhood left in Manhattan. However, downtown neighborhoods always have a certain cachet, which is a complete 180-degree shift from years ago. Now many areas of the Upper East Side have the best values in the city.
JR:
Have you ever rented in Manhattan? Tell me about your first place in the city. What would be your dream apartment, if price were no object?
GM:
Although now I live with my family in the suburbs, I have rented several apartments in the city, all on the Upper East Side. My first place was on 61st Street and First Avenue. I lived there back in the early 90s. Looking back, it was a pretty cool place. It was a triplex, with a sleeping loft on the top floor. I remember that for the city, it had a very spacious layout.
As for my dream apartment, I would choose a wide-open, full-floor Soho loft, with a gigantic outdoor space. I love the historic buildings and the energy of downtown.
JR:
Stepping outside the box for a minute, what do you think of social media's role for real estate professionals? Is it important?
GM:
There are a lot of different opportunities for agents to use social media. From Facebook to LinkedIn to Twitter, these services are valuable marketing tools for people in the business. I think that it is important for agents to remember to not come across as overly promotional or self-serving on any these services. Don't just post exclusively about your listings, because really, who cares? Instead, talk about things you are interested in, and stay true to yourself. Develop an area of expertise, for example, the West Village or Harlem, and show you are plugged into that community.
JR:
So, what you are saying is that it is more important to provide value in your content than to simply sell yourself?
GM:
Yes, absolutely. I couldn't have said it better, James.
JR:
Thank you, Gary.
For more information on Citi Habitats, visit
www.Citi-Habitats.com
.