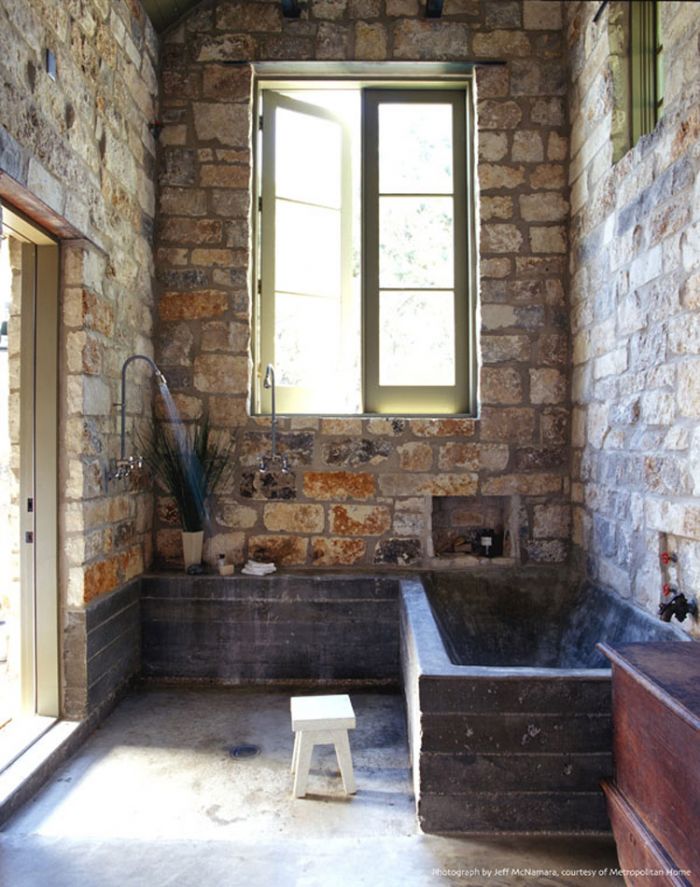 Photo Credit Mell Lawrence Architects
The Peace Pipe Path House, envisioned by the talented Mell Lawrence Architect team, won the 2001 AIA Austin Honor Award for its rustic, utilitarian elements. The group has won numerous design awards for their work on residential and commercial projects throughout Texas. Most recently, their
Baylor Street House
won the 25th Annual AIA Homes Tour award in 2011.
Mell Lawrence's work on Peace Pipe Path House has been featured in the Fall 2008
Austin Monthly Home Magazine
, The 2003 March/April edition of
Metropolitan Home
, and the book
Renovate
by Fred A. Bernstein. The goal of the home was to provide space for a family of four, creating rooms that allow for intimate gatherings. Peace Pipe provided a challenge with its small square footage, but its double height ceilings and vertical windows on the northern side of the building lend a sense of light and space.
In order to balance the close living areas, the architects built small-space bedrooms and a library, which open off the main living rooms. These quiet areas function as quiet "retreats," within the home. Peace Pipe also has a screened porch that connects a studio and loft area to the main building. Natural wood and stone are contrasted with galvanized and corrugated metal elements that work together to give the home's
home furnishings
an earthy yet modern appeal.
To see more Mell Lawrence projects visit
ArchitecturalPolka.com
.