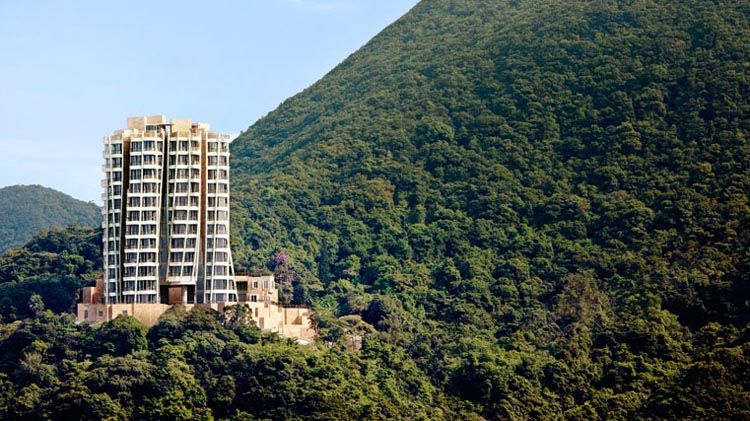 Photo Courtesy of Opus Hong Kong
According to Economic Times, a
luxury apartment
in Hong Kong was sold for the steep price of $61 million. The apartment is within Opus Hong Kong, a 12-story building that was partly designed by infamous
architect Frank Gehry
, and features 6,200-square-feet of living space. The buyer of the residence hasn't been released but whoever it is must be pretty thrilled to now own the most expensive condo in the city, and maybe even in the whole of Asia.
Opus Hong Kong stemmed from the partnership between Gehry and local developer, Swire Properties. Set up high on a hillside, the building has an incredible view of the city and features winding glass columns down the sides that allow greater flexibility within. Due to the twisting nature of the design, each floor has a different layout, making each apartment unique. There are also windows that wrap around the building, opening to "boat deck" balconies, which work to bring in more light. The roof even has a sky terrace with three different swimming pools, each a different shape, and a lush garden to relax in.
We especially like how the entire building seems to be nestled in stone boxes, which are stacked and arranged around the base. The property says that these stone foundations "highlight the ascending spiral of the glass-clad columns above and create an intriguing transition between the openness and delicacy of the building and the surrounding green forest."
Swire Properties hasn't publicly acknowledged the deal but a spokesperson did mention that a different apartment in the building was recently leased for around $109,582 per month.
For more information on Opus Hong Kong, visit
OpusHongKong.com
.