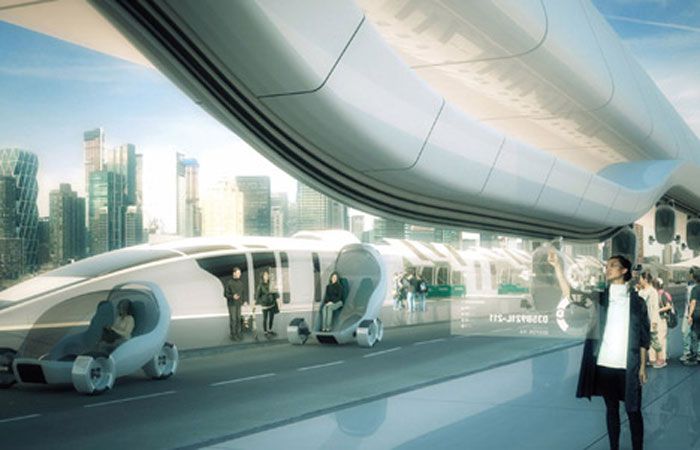 Photo Courtesy of Höweler + Yoon Architecture
Will the future of the United States actually have clean and reliable transportation? American studio Höweler + Yoon Architecture certainly think so – and then some. According to Dezeen Magazine, their innovative concept won them €100,000 at the Audi Urban Future Award 2012 and involved public transport in the region between Boston and Washington, that they appropriately nicknamed BosWash.
The four firms invited to the event put on by Audi were told to explore how they think cities will function in the future. Architects of Höweler + Yoon designed a controlled transport infrastructure that would stretch across the BosWash region, connecting the suburbs with the city and vice versa.
The jury for this competition was looking for a plan that had the potential to be released in the 2030 (a time frame prescribed by the competition) and took into consideration not only technical innovation but also social and economic context.
According to Eric Höweler and J. Meehin Yoon the concept behind the development of the suburbs with single-family homes and white picket fences is outdated and part of an American Dream that has since evolved. Simply put, their idea is to combine individual and public transport through a new kind of mobility platform using our current infrastructure with new flows of traffic and networks to create a mode of transportation following the 450-mile route of the existing Interstate 95 motorway.