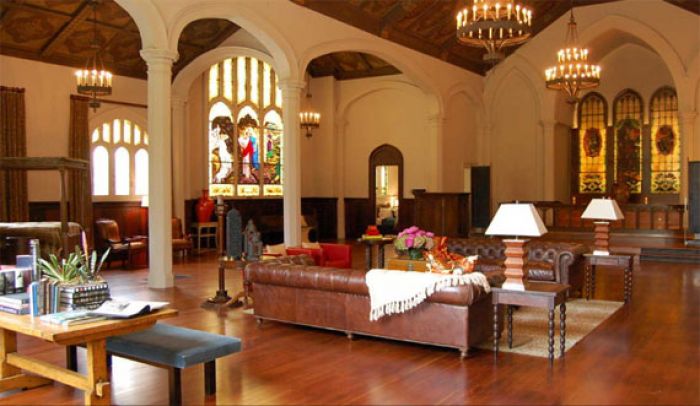 Real Estate:
Would living here be the answer to your prayers? The creative usage of this cavernous remodeled church makes this three-bedroom and two-bath dwelling a layout to die for. The living room features a hand-painted ceiling and the spacious Romanesque-style master bathroom is all marble. Every room is divinely super sized.
There are fireplaces, chandeliers, and stained-glass windows throughout. A tower off the mediation room offers a 360-degree view of the area. The main floor features a living room, a formal dining room, a den, and a chef's kitchen. Four to six vehicles can be garaged on the grounds. There is plenty of space on the ground floor to customize the house even further.

The congregation of luxury lifestyle purists flocking to view this eclectic property are in for a heavenly experience. It is on the market and priced at $7.49 million.