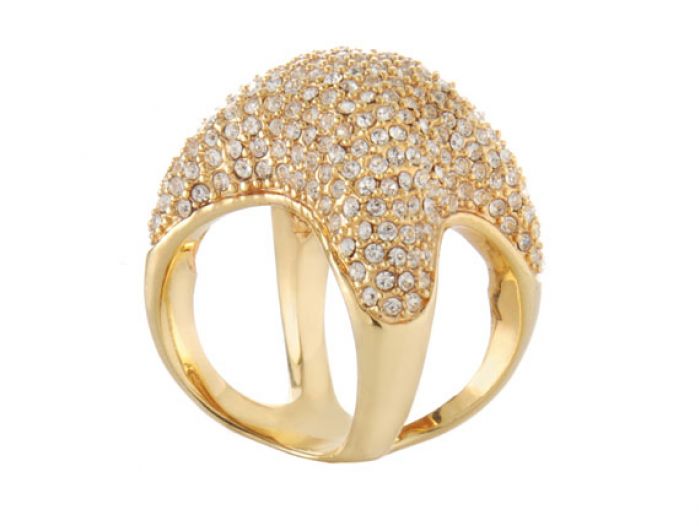 News & Trends:
Fashionable tennis star Serena Williams is serving up her unique style with Signature Statement, just launched on HSN Live. With our special giveaway, a JustLuxe winner can be as well accessorized as Serena.
Serena is known for turning the tennis court into a runway, with an eclectic assortment of tennis outfits, all perfectly accessorized. Signature Statement makes Serena's favorite accessories available for all her fashionable fans.
"Since Serena Williams burst onto the tennis stage as a teenager, her fans have come to appreciate her power, athleticism and skill. Those same fans also expect the unexpected from Serena's on-court attire as she turned the subdued game into a fashion showcase! She designs her jewelry, fashion and accessories with an eye toward feminine elegance and adaptability, so you can make your own statement."
To win the Serena Williams Famous Pave Dome Lucky Ring, leave a comment below telling us why you would love to win! JustLuxe will pick a winner at random...Goodluck!
Comments must be recieved by October 20, 2010 11:59pm EST, winner will be notified by October 23, 2010.
Terms & Conditions
This contest is now closed. If you entered below, check your email to see if you are the winner!