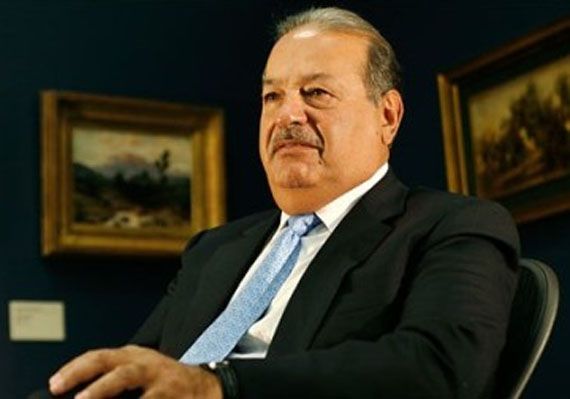 It's now official. The number of billionaires and their combined
wealth
has surpassed pre-recession levels, setting new records in the process.
According to the Forbes 2011 Billionaires List, which was released on Wednesday, there are now 1,210 of these exceptionally rich individuals around the world with an estimated total wealth of around $4.5 trillion.

The net increase on the list was thanks to 214 new billionaires set off by only 47 who dropped off. At the apex of the exclusive club sits the likes of Carlos Slim Helu from Mexico; Bill Gates and Warren Buffet from the U.S.; and LVMH's Bernard Arnault. No great surprises.

But much more interesting than this year's shuffle of individual members in the top ten or even the top 100 was how they got there and where they are concentrated geographically.

The Wall Street Journal's Wealth Report author, Robert Frank, put it bluntly: "Enjoy it while we can: America still has the most billionaires. But China, Russia, India and Brazil are moving up fast."

Forbes noted that one in three billionaires is still an American but that number is down from almost one out of two a decade ago. That figure is compounded by the fact that the U.S. is gaining new billionaires at a much slower pace than emerging markets – just six percent of America's billionaires are new this year compared to 47 percent of China's and 30 percent of Russia's.

Together, the BRIC countries accounted for 108 of the 214 new names on the list. And 54 were from China while 31 were from Russia. Indeed, it is the BRIC story in the context of the shifting centre of gravity of global wealth which is dominating the headlines. "Asians overtake Europeans on Forbes billionaire list" declared an article for Today Online which counted 332 in Asia compared to only 300 in Europe.



And that's not all. There was another interesting headline which marked the changing fortunes in the global economy. "Moscow Tops New York for Billionaires" proclaimed The Moscow Times. The Russian capital is now estimated to be the city with the greatest number of billionaires with 79, compared with New York's 58. CPP Luxury credited Russians' increased fortunes with the insatiable global demand for aluminium, steel and energy – industries which many Russians dominate.

On a side note, one Forbes reporter chronicled the billionaires in the fashion business. Luxury tycoons like Bernard Arnault of LVMH, Francois Pinault, Giorgio Armani and Ralph Lauren were among several other usual suspects in this sub-list but what was interesting to note was how prominently their fast-fashion rivals also ranked.

Right below Arnault (at number one) came Amancio Ortega, chairman of the Zara chain's parent company Inditex, followed by Stefan Persson of H&M. At numbers six and seven respectively were Tadashi Yanai of Uniqlo and Philip Green of Topshop.

Seen together with Forbes's 2010 ranking of China's president Hu Jintao as the most powerful person in the world (above US president Barack Obama), this year's billionaire list confirms analysts' predictions that a tipping point has been reached. Global wealth and power have now swung firmly to the East.

Via Luxury Society