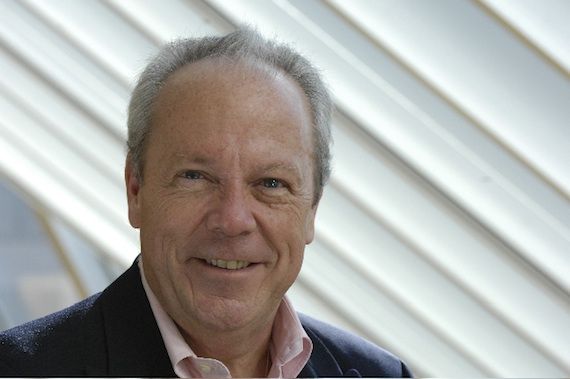 Photo Courtesy of Exclusive Resorts
Exclusive Resorts
, the largest destination club in the world, has appointed Philippe Bourguignon as its new CEO. He is replacing Jeff Potter who remains with the company in the capacity of board member.
Exclusive Resorts chairman Steve Case said, "Philippe is a 40-year veteran of the global hospitality industry, and has amassed an impressive track record as an innovator and leader. Highlights of his career include serving as chairman and CEO of Euro Disney, chairman and CEO of Club Med, President of Accor for the Asia/Pacific region and Executive Vice President for North America, and as vice chairman of Revolution Places and CEO of
Miraval Resorts
.
"Philippe also has served as the co-CEO of the Davos-based World Economic Forum and as a member of the board of directors of a variety of great companies including eBay and Zipcar. Philippe joined the board of directors of Exclusive Resorts earlier this year, so is already familiar with the company and the team. His passion and enthusiasm about the future, and his ability to leverage his background and global network to position Exclusive Resorts for the future, is unsurpassed. We are lucky to have an executive of this caliber take the reins at Exclusive Resorts at this exciting juncture," added Case.
Case also said that the club is in a healthy state. "Our club is financially strong with increasing membership and high member satisfaction. New members are joining at the highest rates since the recession began - indeed, more than 100 new members have joined so far this year. In the past three months, we've added a new destination (The Eden Club at St. Andrews), new residences (at the Hôtel Majestic in Paris), and new member benefits (in partnership with Delta Private Jets and Delta Air Lines). For the first time in its history, the club is forecasted to reach operational break-even at the end of this year, putting us on a sustainable path for the future."
He also acknowledged the role played by outgoing CEO Jeff Potter, and said the club is now "positioned to expand as well, both in terms of innovations in the core club to enhance member benefits and value, as well as launching new ventures to extend our footprint and build on our leadership position."