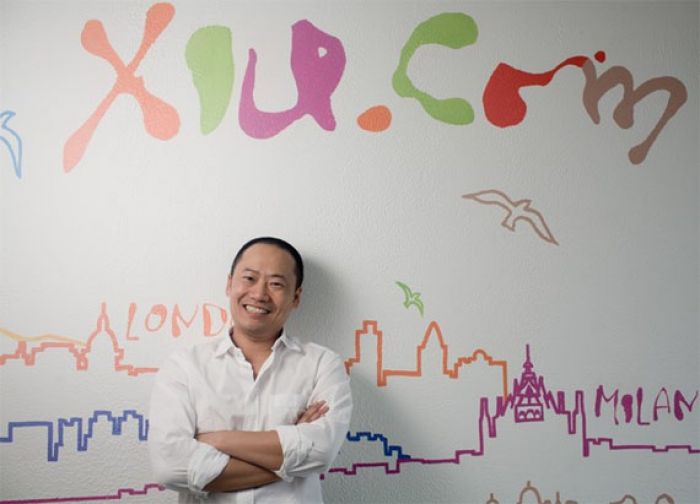 Photo Courtesy of Xiu.com
While other luxury e-commerce sites like Gilt Groupe and Rue La La have currently opted out of shipping their products to China due to the high cost for consumers, entrepreneur George Ji Wenhong and private equity investor Huang Jin saw that as an opening.
When they launched
luxury goods
and clothing e-retailer Xiu.com in 2008, they decided they didn't want to spend a significant amount of money on advertising like their competitors. Instead, they put millions of dollars into a team of global buyers to obtain foreign brands to market and sell on their site.
According to Claudia D'Arpizio, a Milan-based partner with management consulting firm Bain & Co., China is the fastest growing luxury market in the world, and will become the third-largest luxury market in the next five years (based on the company's May Luxury-Goods Worldwide Market Study Spring 2011 Update). The study also revealed that the sales of luxury goods in mainland China reached $13 billion in 2010 and are expected to hit $16.5 billion in 2011.
Because Internet sales only make up a small portion of the market right now, online retailers "need to get themselves in the right price range and assure the Chinese luxury consumer that the product is the same quality and is authentic versus what they get overseas or in the stores in China," Sam Mulligan, director of DDMA Market Research & Consulting in Shanghai told Bloomberg. Due to the country's high tariffs, the Chinese usually buy their luxury goods overseas.
With new information comes a new strategy for Xiu.com, as Huang and Ji made the move in 2010 from exclusively selling luxury goods to also offering mid-range clothing, accessories, and adding more Chinese brands to their line-up. "We realized that Chinese consumers are still price sensitive," Ji says. "Users won't necessarily buy the most expensive products, but they'll buy the most fashionable ones."
With a big increase in revenue from $6 million in 2009 to $39 million in 2010, the new angle appears to be working in their favor. Today Xiu.com has 300,000 unique visitors per day and nearly 2 million registered users. They have also changed their tune when it comes to advertising, recognizing the importance of increasing brand awareness and consumer trust. Three years following their launch,
Xiu.com
ran its first major advertising campaign with a $1 million price tag, starring TV and film actress Yang Mi.
"She's like our consumers. She's not the biggest star, but she's working hard and rising upward. She takes care of herself. She treats herself but doesn't always have to buy the most expensive things," says Ji.
They're currently planning a new ad campaign that will cost close to $3 with funding direct from venture capital firm KPCB China's $20. Most of the money, however will go into inventory, as they work on obtaining more and more brands, such as Paris Hilton shoes that they hope to have available to consumers in September.
Source:
Bloomberg