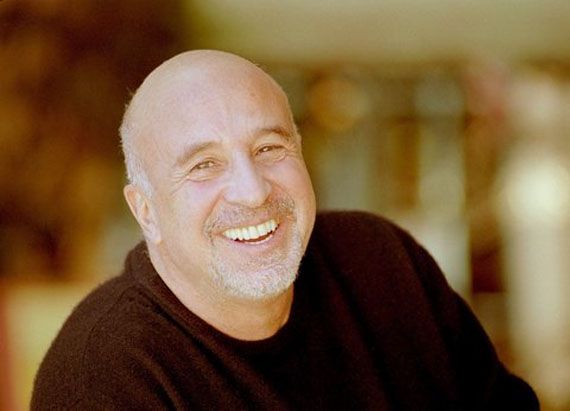 Metan Development Group
As co-founder of E! Entertainment Television, now valued at $3.5 billion, Larry Namer has not only proven himself as a mogul in the American entertainment industry - he has succeeded far beyond our borders as such. Namer has created numerous prosperous business ventures in Russia since 1989, and has recently moved on to
China
, another land of opportunity, as co-founder of Metan Development Group. Larry Namer, aka global entrepreneur, fascinated me with his tales of international adventure much like you would find on an exotic travel show or that of a 007 movie!
"I got thrown on the hood of the car and had machine guns against my head," Namer describes a potentially fatal incident he experienced during his years in Russia. He had been arrested for being the suspected assassin of a Georgian diplomat explaining, "they realized that my Brooklyn accent did not exactly match the description of a Georgian assassin and let me out pretty quickly."
Although Namer successfully tapped into the beginning expansion of capitalism in Russia at the right time, the anarchy made it difficult to conduct business.†"After the fall of The Soviet Union, the country was overrun with gangsters," Namer explains. "Everything was chaotic and a free for all. People just started to take whatever they could get their hands on."
Namer and Metan now deals with a different set of rules in China, where they develop and distribute entertainment content and media specifically for Mandarin speaking audiences in China and abroad. "In China, everything is orderly. You know who you are dealing with and generally the level of authority they have."
Metanís mission statement, which might as well be Namerís personal mission reads, "to be the leading media conduit between China and the rest of the world." A simple task for an experienced man in this field, Namer is a pioneer in the cable industry who has been associated with such giants like Microsoft, World Digital Media Group, and Sirius Radio as a consultant for his expertise.
Award-winning innovator, Namer is now focused on the opposite side of the globe where with television and the Internet, Metan reaches over 610 million Mandarin-speaking people. Namerís spot on timing has followed him through the years. Born under a lucky star, Namer began his career at Time Warner Cable straight out of college, which was the first to introduce pay TV with the launch of HBO in 1972. Perhaps it was his upbringing that was the secret behind the success. The Brooklyn boy says it was his parents who instilled the values of hard work on him, as "failure was not an option," says Namer.
The pattern of Namerís success continued to multiply, while the challenge is his biggest motivator. "I remember when Alan Mruvka and I were talking about starting Movietime/
E! Entertainment Television
and people would tell us we can't do it because we are not Rupert Murdoch or Ted Turner. Then there were other technologies to conquer and now other territories. This makes me work harder to succeed where others couldnít." Mimicking the brilliance behind E!, Metanís flagship series Hello! Hollywood is an entertainment news series, only tailored to the Chinese audience.
Currently in Beijing, Namer says it is "the coolest city in the world in terms of the art, restaurant, music and fashion scene. So much is happening. It's a vibrant city and exciting to be part of." Well traveled, Namer is still a big fan of the South of France as well stating "I love going to the international TV conferences MIPTV and MIPCOM, as much for the place as I do for the business that is done. I always try to plan a few days at the beginning and the end to explore the places around Cannes."
This inspired me to suggest Namer launch a new reality show with him as the star. Imagine for a moment, this larger than life American man of wealth and power as a foreigner amongst the Asians, wheeling and dealing in an old school Brooklyn fashion. Iím playing out scenes in my head, as I listen to Namer debate with me in his bold accent "I love pizza, and will fight you on your claim of the best until you try Totonnos in Coney Island, Brooklyn! Been around a hundred years and there is nothing else like it!" Itís a date, Larry.†
Pizza for two, me and you
No Ruskiís, just brewskis
This time, Iíve got your back
No onslaught, invasion, nor attack.