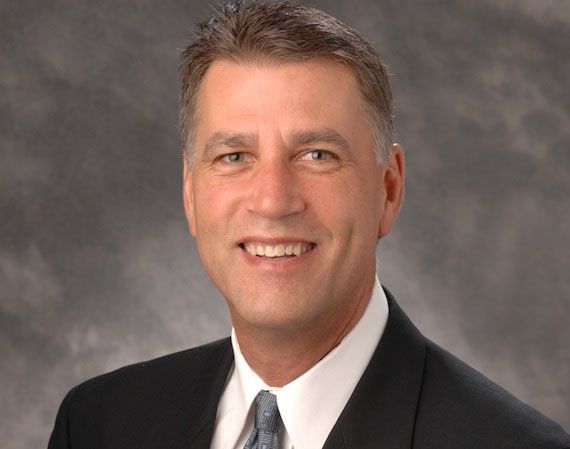 Photo Courtesy of The Registry Collection
The Registry Collection is the world's largest luxury exchange program comprising over 33,000 members and more than 160 affiliates on six continents. More than 180 properties in 35 countries are available through The Registry Collection® program and are either accessible for exchange or under development.
As the world's largest luxury exchange program, The Registry Collection program provides members with access to an elite global network of significant vacation properties at some of the world's premier destinations, as well as personal concierge services that are available 24-hours a day. From condo hotels and high-end fractional resorts to private residence clubs and fractional yachts, The Registry Collection program facilitates exchanges around the world. The Registry Collection program is offered by RCI, the worldwide leader in vacation exchange and part of the Wyndham Worldwide family of brands.

As global vice president of The Registry Collection, Gregg Anderson is the overall face and spokesperson for the company. I interviewed Gregg recently and wanted to know what's new with The Registry Collection, and how it is doing in this economy.



JustLuxe: How has The Registry Collection fared this year and last, given the state of the economy?

Gregg Anderson: The state of the economy and the mindset of the luxury consumer have both become more mindful and value-centered now, and this works very well with the goals of The Registry Collection. This is probably why we have done much better than we expected in the past few years. Last year we garnered 23 new affiliate partners, and have over 155 new resort properties. In 2011 we have 17 new affiliates thus far with many more in the pipeline. In February, we added Lower Mill Estate, our first resort in England. Recently, The Registry Collection announced a new multi-year relationship with Fairmont Heritage Place, the private residence club division of the global luxury hotel company Fairmont Hotels & Resorts. As a result, properties in destinations from San Francisco's Ghirardelli Square to Zimbali, South Africa have been added to The Registry Collection portfolio. So I think we will surpass last year's successes, even though the economy is not doing as well as many expected.



JL: How have you personally and professionally seen the definition of luxury change within the past few years? Has the Registry Collection demographic – those who buy into the idea – changed at all in your estimation?

GA: You would think that during this economic time, our members would not travel as much, but it turned out the opposite is true. Our members knew what they had saved, or didn't use, and they wanted to use their credits now – so, they did not stay home, they exchanged, and transactions were actually UP during the deep recession of 2008-2009. This year, the trend remains. Our members are traveling more than ever. Yet, I think, generally, the mindset of our members has changed, so it is more psychographic than demographic. This type of smart luxury is derived because of more choice in destination resorts and amenities that are in The Registry Collection portfolio.



JL: There are other companies like The Registry Collection out there – what is it, in your estimation, that brings people to your company and keeps them? In other words, what are your major competitive differentiators between you and other similar companies?

GA: I think we bring, due to our size and partners, so much more to the table than others. We are a part of Wyndham Worldwide, we have so many advantages because of this. We bring lead generation to our developers and business partners, and for the members, we have 24/7 concierge service in many diverse types of resorts, so that almost any kind of vacation – family, cruise, adventure, sanctuary, couples, friends - is available.



JL: Are there any places in the world where you would like to see the Collection where there are none now? If so where, and what are the plans for the future?

GA: There are five places I can immediately think of where we would like to have a Registry Collection footprint: Australia, London, The Bahamas, Japan and France. That said, we have opened up a lot of new areas this year and will be opening more soon. There are three new areas we have opened recently: first, in Western Europe, specifically Spain, Portugal, and Italy; second, in Southeast Asia – Thailand, Vietnam and Indonesia, and third, North Africa – Marrakech specifically, and Egypt.

JL: How can you see The Registry Collection moving forward into the future? Will there be some changes in the system in the next years? And if so, how will they be implemented?

GA: How we move forward is fueled by our members' needs and wants. In addition to all of our international destination openings, we are also looking for more drive-to resorts – those that are not terribly far afield from where our members actually live and work. But another thing I can discuss right now is our new Cruise Collection where with some of member exchange credits to buy down the cost of the cruise. These are significant cruises and the response from our members has been extraordinary, because they have wanted this component for awhile. Our motto is "Luxury Without Limits" – this may sound very idealistic, but it is what we want our members to experience, it is what we work toward daily.
The Registry Collection


Baglioni Marrakech, North Africa