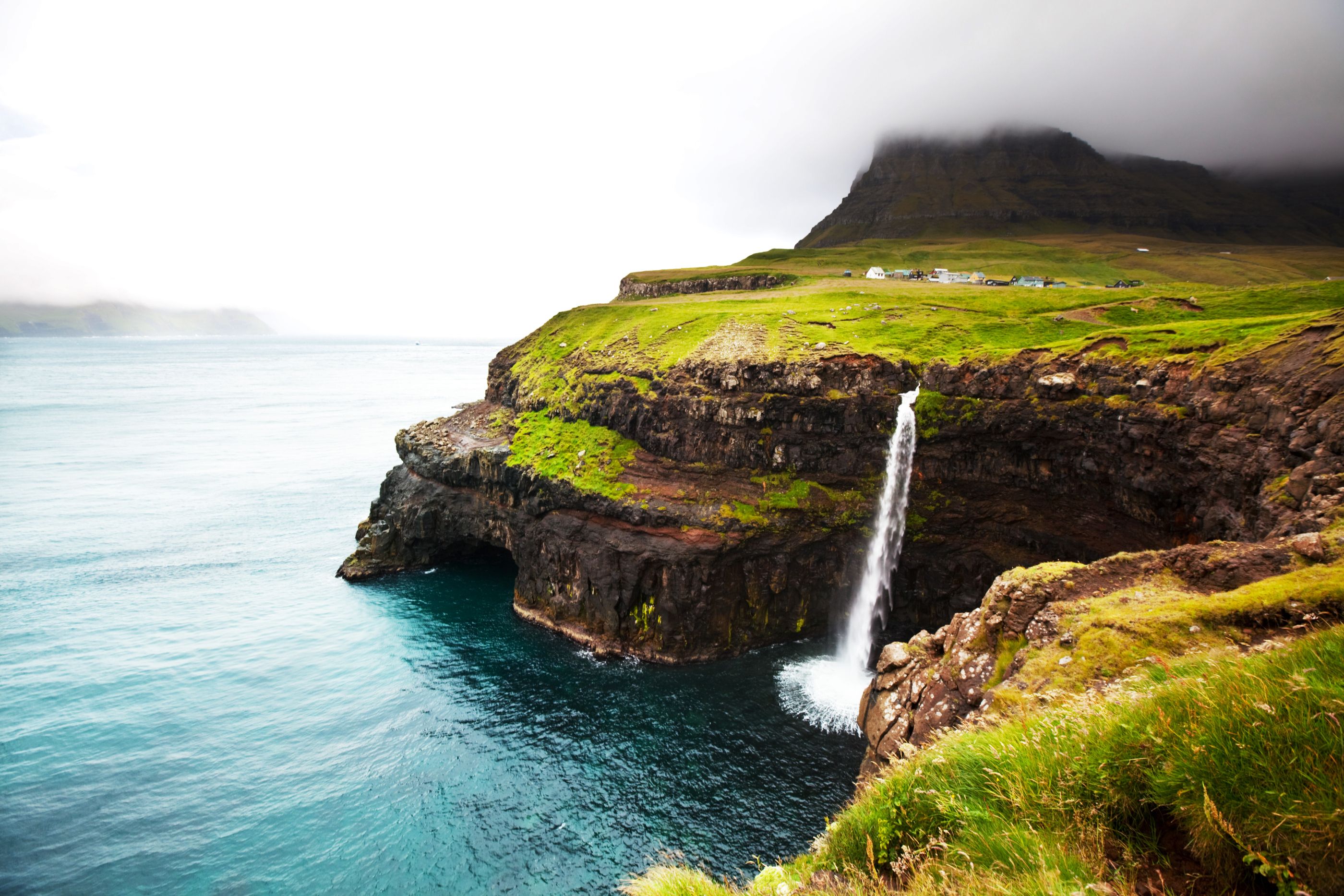 Photo Courtesy of Shutterstock
Founded in 1758, Cox & Kings is a very seasoned travel brand. Having made its mark in the Indian subcontinent, Cox & Kings was an important choice and no doubt the only choice for many years, traveling from Britain to India, Africa and other destinations. This year, Cox & Kings was ranked as one of the top tour operators in Travel + Leisure's World's Best Awards 2011.

Recently, Thomas Stanley, CEO of Cox & Kings, announced its annual forecast on the industry trends to watch for in 2012. "The new year will see strong sales for the upscale traveler, along with the rise of the middle-class American traveler venturing abroad," said Stanley in a recent interview. "The inspiration for the following trips – the impetus travelers have for taking them – is the thrill of a life-changing experience." Here are some of Stanley's prognostications:

1. "Ends of the Earth" Journey
"More and more, modern travelers are craving locales that are way off the radar – and in most cases, that actually means 'under the radar'" says Stanley. "These include rarely visited European countries such as Albania and Serbia, the Russian Far East, and Greenland; Central Asian spots such as Uzbekistan and offshore destinations such as the Falkland Islands and Papua New Guinea."



2. Mind, Body & Soul Vacations
Travel insiders see a rise in holistic vacations, attributing the trend to travelers' shifting perceptions of personal growth. "True luxury is an experience that will last a lifetime, and destinations that offer these transcendent journeys provide exactly that," explains Stanley. "Take the Ananda Spa Resort in the Himalayas, guests can indulge in restorative relaxation as well as learn new meditation and yoga techniques. Even popular tourist destinations such as Bali have much to offer in the way of serenity due to the Indonesian island's notable emphasis on proper nutrition and health. For those seeking a more spiritual journey, there are countries such as Laos and Myanmar; Cox & Kings offers a journey to the latter called "Spirit of Burma" wherein guests can energize their chakra by visiting ancient Buddhist temples and the Mahagandayon Monastery, where over a thousand Buddhist monks live and study."

3. "Your Money Matters" Travel
"Most Americans do not realize that their tourist money goes towards such noble efforts as the maintenance of the Angkor Wat temple complex in Cambodia or the protection of endangered wildlife in African game parks," notes Stanley. "It is important to travel to these places not only to learn about them, but also to instill a personal responsibility towards protecting these world wonders for the enjoyment and inspiration of future generations."

4. Ancestral Travel
American audiences received a glimpse of this emerging trend with the hit NBC television show, Who Do You Think You Are? which profiled celebrities as they ventured to the root of their family tree, with often surprising conclusions (Gwyneth Paltrow is part Barbadian, for one). According to Stanley, this form of travel – extremely popular amongst families – is more common than many realize, with many American-born individuals traveling to countries such as Russia, the Baltics, China, and Japan to explore their legacy. "Jewish-American guests, in particular, seek this mode of traveling; their culture states that in order to move forward, you must know your past," says Stanley.

5. Second-Chance Cities
For frequent travelers, particularly of the business variety, there are always the cities they think they know but, upon a closer look, discover there is always so much more to explore.

6. Off-Season Travel
When weighing the pros and cons of purchasing that $500 roundtrip ticket to Europe in January, travelers might consider the benefits of journeying somewhere when no one else would think to go. A few of Stanley's favorite trips include India in May ("the prices are great, and the temperature is in the 80s – and there are few visitors at the sites"); Botswana during the "Green Season" ("wonderful birding after the 'Big Rains'"); Brazil and Turkey in October (pre and post tourist seasons); Moscow during Christmastime; and China in March and April ("decent weather and few visitors")

7. Supporting Evolving & Recovering Societies
"Rather than fear them, travelers should support countries moving in the right direction, particularly those implementing dramatic improvements to their democracies," says Stanley. "Enriching travel experiences can especially be found in societies during this time. Visiting countries that are recovering from a national trauma – such as Norway or Japan – which only makes people stronger and more determined, is so appreciated much like those who visited New York after 9/11."

8. The BRICS
An acronym for the emerging powerhouses of Brazil, Russia, India, China and South Africa, the BRICS are a rapidly evolving group. "It's a wonderful time to venture to the BRICS countries now as these cultures are rapidly changing due to the speed of globalization and economic growth," observes Stanley. "Each of these countries has their own special rhythm, from the contemporary design culture in São Paulo to the dynamic art scene in Shanghai."

9. Travel With an Expert
For those seeking a more curated experience, travelers should consider small group travel with a best-in-industry expert wherein guests can traipse through destinations with the highest caliber of detail, intimacy and comfort. Cox & Kings is soon launching its "Dream Trips," wherein a member of the Cox & Kings staff has the opportunity to lead a specially designed itinerary – one modeled after the adventure of their dreams.

10. Top Destination Picks for 2012
"Travelers are always seeking where to go next, and based on significant changes in the industry, as well as emerging travel opportunities around the world, here are my picks: for hot countries, Indonesia, Ghana, Malaysia, Nepal, Romania, Iceland and Abu Dhabi. For hot cities, I predict a surge in South American travel, with São Paulo, Brazil, Salta, Argentina, and Lima, Peru on the top of the list."