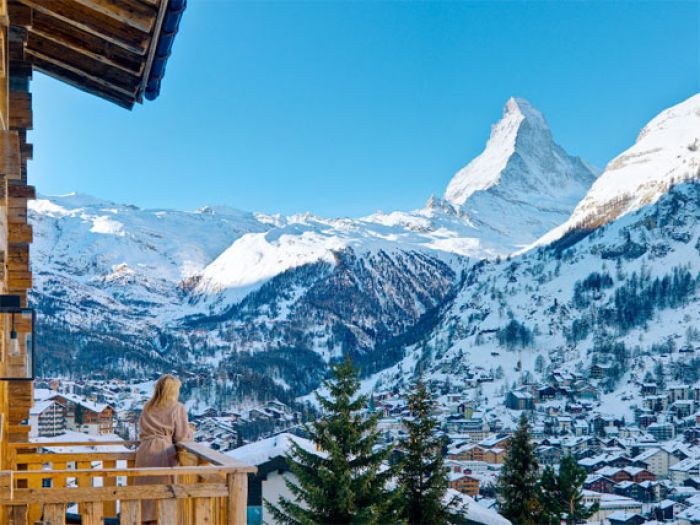 Photo Courtesy of Elysian Collection
As consumers show an ever-increasing diligence about finding alternatives to rack rate hotels,
vacation rental
brokers provide a middle ground between hotels and the somewhat un-policed and intimidating "matching" sites like HomeAway.com and Airbnb. 
If letting someone into your home is an ultimate exercise in trust (and one that's hard for both owners and renters to feel comfortable with, especially when the home's worth millions), then the agencies are the trust-brokers. Not only can they access beautiful properties in prime locations, they can also find reliable staff, a car to drive...and most importantly, someone back at the office who will pick up the phone if there's a problem.


"Staying in a private home or villa is the only way to truly experience a destination. We've stayed in three very different properties in the California wine country — each offering a distinctive style, ambiance and location," says Anna Oltramare, a Switzerland native who utilizes Northern California company Beautiful-Places.com to arrange month-long stays in Napa and Sonoma. "The team helped us get settled in, and then planned a custom itinerary filled with lots of insider tips and ideas so we could truly enjoy the region like locals."

While this sort of local knowledge is what home exchange organizations and Airbnb.com purport to offer via online networking, it can swiftly turn sour if the person on the other end is a bit less than professional (and why would they act professional, if they're not being paid to do so?). New York photographer Gabi Porter saw her London shared-rental situation disintegrate a couple weeks before she was due to fly into the city on business. (Photo Courtesy of BeautifulPlaces)

"The host I had booked with in Notting Hill was having some health issues (whether that's true or not, who knows) and canceled my reservation," she said. Porter says it didn't wind up being all that horrific: "I found a spot I liked even better in terms of location, and Airbnb helped me re-book it and gave me a $100 coupon for the inconvenience," she explained.


But there is a demographic with a zero-tolerance policy for inconvenience and wasted time — and that is exactly the demographic that rental agencies seek to target. "Our travel services department can put together flights, rental cars, restaurant reservations, activities and anything else related to a vacation," says Stiles Bennet, COO and president of luxury specialist Wimco Villas. "We started out in 1983 as the first villa rental firm for St. Barths, and then gradually added villas in St. Martin, Barbados, the Virgin Islands, Mustique, Turks & Caicos." (Photo of St. Barths villa provided by Wimco)

While Wimco is representative of a certain stereotype of private vacation rental broker — i.e. if you're not in the 1%, you can't afford it — this is actually only true during the high season. During the off season, the Caribbean, like many seasonal destinations, experiences a drop in occupancy — and a commensurate drop in rates. This is the time when bringing a family of five to St. Barths on vacation might actually be within the realm of possibility — especially if you're thinking of booking a three-bedroom villa at 50 percent off, rather than booking three separate hotel rooms.


Just as European travelers might look for a locally based rental agency in a destination with no Sofitel or Mercure, European firms provide access to niche destinations where American hotel groups have no toehold. Elysian Collection, a chalet mini-collection is attempting to reach the U.S. market after three years of marketing exclusively to Europeans. Founded in 2009, this small collection of stunning Swiss Alps properties started with chalets Le Anges and Maurice. New additions for 2011-2012 are Chesa Falcun in Klosters and Chalet Grace in Zermatt. All ultra-luxe properties, these accommodations were built no earlier than 2007-2008, and feature Michelin-starred chefs and open bar with top shelf liquor and Perrier-Jouet Champagne. Each chalet sleeps between 12-14 guests. (Photo of Elysian Collection's Chalet Grace)

Of course, not all vacation rental companies stay solely within one region. Proof of BeautifulPlaces' and Wimco's success: each has expanded across an ocean in the past year. Wimco began offering Hawaii rentals last year, and BeautifulPlaces is adding Mustique, jewel of the Grenadines, to its portfolio for the upcoming holiday season.


Putting a global spin on the boutique management model, Unique Home Stays Unique Home Stays is a vacation-house broker with only about 150 homes — but a portfolio that includes South African safari lodges, Marrakech villas and woodland estates in remote Quebec. The spectrum of available experiences is wide, but the point of contact is singular. And perhaps most importantly, the homeowners are happy letting Unique Home Stays be the long-term caretaker for their properties.

"I know that the guests that stay in The Hide will look after it like it's their own home. Since renting through the company my bookings have increased and a lot of the hassle of organizing guests' stays has been taken away," says owner Joy Weldhen. She also finds this company to be a good fit with her property's "Cozy Cornish country cottage" aesthetic. "In this day and age, people are fed up with run-of-the-mill hotels, and Unique Home Stays can offer them an alternative that often sees them coming back year on year." (Photo of Unique Home Stays' The Looking Glass, South Africa)