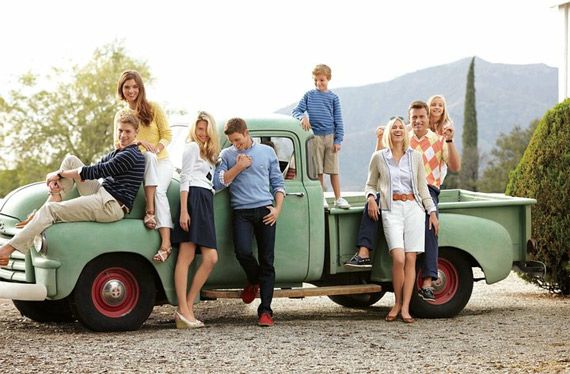 Photo Courtesy of Brooks Brothers
Luxury clothes
company Brooks Brothers Group, Inc., and Reliance Brands Ltd. recently teamed to form a joint-venture partnership in India, where Brooks Brothers' product will be available throughout India in exclusive one-brand stores that will carry the entire range of clothing for both men and women. "We have partnered with Reliance Brands Ltd. because of their passion for the Brooks Brothers brand, their track record with other premium brands, and their expertise and connections within India," said Claudio del Vecchio, chairman and CEO of Brooks Brothers.
"We are incredibly fortunate to have them as partner as we enter this important retail market." Brooks Brothers is available at more than 210 locations in the U.S. and at 200 stores internationally. Store locations can be found in Korea, Japan, China, Taiwan, Singapore, France, the United Kingdom, Chile, Canada, Italy, Mexico, and Greece. Reliance Brands Ltd. is part of the Reliance Industries Group, which owns the 25-plus luxury labels that make up the Iconic Brands Group.
"By all accounts, Brooks Brothers is an immensely distinguished heritage brand that is forever woven into the history of American clothing," said Mr. Darshan Mehta, President & CEO, Reliance Brands Ltd, in a statement regarding the joint venture. "Today, it is a recognized name throughout the world and with its early hallmark of fine tailoring combined with contemporary appeal, it has much to offer consumers in India, many of whom have already been firm loyalists of the brand for years."
Mr. Mehta also said that Brooks Brothers has long roots with India and that the venture somewhat symbolizes coming full circle for the American brand, as it was the first U.S.-based company to bring madras from India to America back in the 1920s.
For more information, visit
BrooksBrothers.com
.