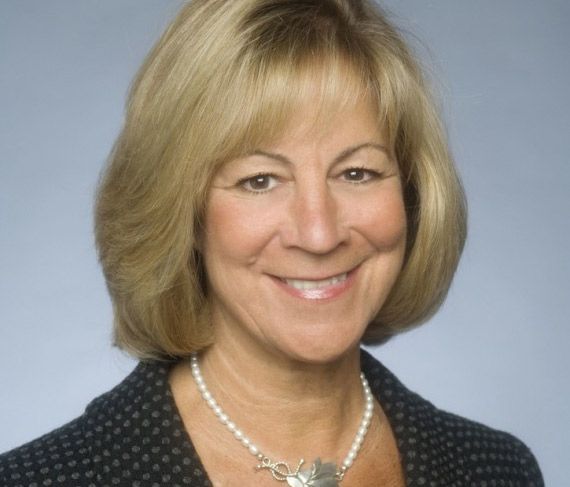 Photo Courtesy of St. Regis, San Francisco
Toni Knorr is one of a kind. She has had deep roots in the hospitality industry for 34 years, a time where she has done multiple tasks: managed five luxury properties for Millennium Partners, opened the Ritz-Carlton hotels in Georgetown and Boston as well as the Four Seasons in San Francisco. She was also the General Manager of the Park Hyatt in San Francisco. Under her aegis, the
St. Regis, San Francisco
continues to achieve the Forbes Five Star status, year after year. Only 54 hotels in North America have this designation.
She has been the President of the Hotel Council, and has been named one of the most influential women in business by the San Francisco Business Times several years in a row. She is a member of the San Francisco Museum of Modern Art's Modern Art Council, as well as the Juvenile Diabetes Research Foundation Board of Directors. She is also actively involved in the University of San Francisco, McLaren's School of Business Hospitality Department Advisory Board, where she serves as a mentor to those about to enter the highly competitive hospitality business sector and is a member of the President's Council of Cornell Women. I recently interviewed Toni, asking her about her beginnings and her life in hospitality.
St. Regis San Francisco
JustLuxe: You are the first female GM (General Manager) I have ever interviewed. Are there many women who are GMs at this level?
Toni Knorr:
I think, from my experience, that the high end hotel General Manager profession is managed by men. I am one of only two female GMs who work for the St. Regis. It needn't be that way, and soon I hope that will change.
St. Regis San Francisco
JL: How did you come to the hospitality industry? What made you choose this calling?
TK:
I have always seen hospitality as a fluid business, one that allows you to travel, to stay interested, because each day is different. You meet new people and have many different problems to solve. I graduated from Cornell, and really began my work at the Grand Hyatt in Food and Beverage. I went to France, Switzerland, Germany, and learned so much about the nuances of food, wine, and the particulars of great service.
St. Regis San Francisco
JL: You have had exceptional experience in working for high end brands. What is it about the St. Regis San Francisco you particularly love and that you find particularly unique?
TK:
I love San Francisco, and the St. Regis is, to me, the best of the best. Its location is unique also, in that it is close to the San Francisco Museum of Art, and part of our building is shared by the exceptional Museum of the Diaspora. So, just by our locale alone, we have an unusual artistic, multicultural identity. One of a kind.
St Regis San Francisco
JL: I have heard that a good GM must be a psychotherapist/economist/housecleaner (I interviewed a GM once at one of the Ritz-Carlton's who carried around a bottle of Windex and a roll of paper towels all the time as he worried about window smudges) and problem solver, all-in-one, every day. Do you agree with this?
TK:
I do. When I was in high school, I worked as a chambermaid in one of the hotels in my hometown. I was also a waitress. I am very neat, by nature, and I do not like seeing threads on the floor or door hinges that are loose. Or fingermarks on anything! I understand that GM with the Windex! I often tell my staff, we are all stewards of this hotel. Every dimension of great guest experience is our responsibility.
JL: One of the mantras in the high end hotel business is that the personality of the GM is often reflected in the environment or the feel of the hotel. Have you heard that at the St. Regis San Francisco?
TK:
One of the comments we have heard often is the guests "knew a woman who ran the hotel." I think this is flattering, yet curious: I am detail oriented, don't like disorder, and often meet and greet guests myself, insist on fresh flowers in the lobbies and reception. But I know many male GMs who do the same thing. But I know this is a compliment, so I will accept it and move on.
St. Regis, San Francisco
JL: How has the Remede Spa and AME enhanced the brand identity of the St. Regis?
TK:
The Remede is our branded spa, and the work the therapists do under the directorship of Deborah Larsen is exceptional. And AME, with award-winning Executive Chef Hiro Sone, is amazing also. But, it takes everyone, from our Butlers, Concierges, Reservation agents, to our Chambermaids to create a sense of guest comfort. Everything has to fit, like the gears in a watch, to make the guest experience seamless, timeless.
Visit
StRegisSanFrancisco.com
to learn more.