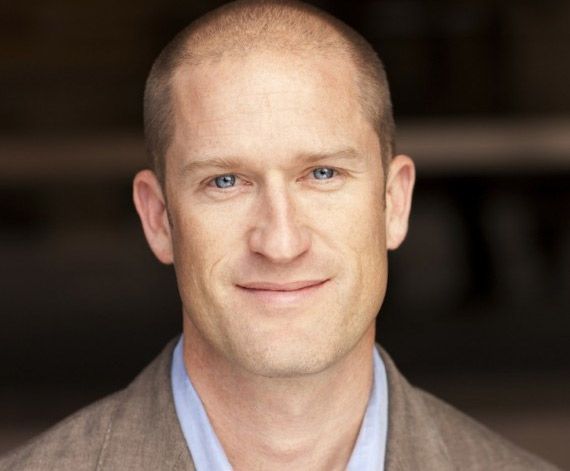 Photo Courtesy of Portico Club
A little history might be needed here so that the emergence of the Portico Club might be better understood in a more evolutionary destination/vacation club perspective. Eight years ago in 2004, Exclusive Resorts was launched, and became a major success in the
luxury destination club
industry. Though many other destination clubs launched soon after, many bankrupted.
Portico Club
Portico Villa, Mykonos Greece
Exclusive Resorts survived, thrived and is still one of the few high end destination clubs still standing. But, like the other survivors, it is expensive, and no matter how the economy has moved, Exclusive Resorts still attracts the highest end vacationing demographic.
But, there is another vacationing demographic, a big one, estimated to be around a half a million strong. They are the vacation rental people, those who wanted substantial vacations but could not yet afford, or chose not to pay, the highest end big vacation tickets. They wanted simplicity and immediacy of access.
Portico Club
Portico Residence, Nantucket
It may have been the existence of this group, trending larger each year, as well as the reality of a post-recession static-state economy that helped create the Portico Club concept. Portico Club was introduced by Exclusive Resorts in March of this year. It was a much less expensive than ER, but it has comparable homes, comparable service elements, and the contract is only a year in duration. If the member doesn't like the club, he or she can leave after the year is up. No resignation lists, no three-in, one-out, an old timeshare rule meaning the club had to attract three new members in order to allow one member to resign.
None of that. Pricing is this: a one-time initiation fee of $7,500, the annual membership is $2,500, and room rates are members-only nightly rates. And until July 31, a joining member can receive a $2,500 discount if they book their first trip upon joining. As could be expected, the Portico Club response was substantial, with over 1,500 people joining and that was only in the pre-launch phase. A good sign.
Portico Club
Portico Residence Paris
Most recently, on May 14 of this year, a new CEO was announced, who seemed to symbolize the mission and vision of the Portico Club itself. He is Justin Halloran, age 42, with a substantial background in the vacation rental business. Mr. Halloran was formerly Vice President for Global Initiatives at vacation home giant HomeAway, where he launched HomeAway's flagship global template website across 12 countries.
On that same day, Portico launched a new website with direct booking capability, and the introduction of more than 10 new destinations was announced also, making the number of destinations that could be accessed by members to over 150. I recently interviewed Mr. Halloran, asking him about the methodology and motivations behind the launch of this new club.
Portico Club
Portico Residence, Sonoma, California
JustLuxe: How did your experience at HomeAway inform and enhance your position at Portico?
Justin Halloran:
There are some similarities in understanding the needs of those who seek great vacation residences: at HomeAway and certainly at Portico, they both seek value, space and privacy. At HomeAway, there is a reservationist; at Portico, there is a curator. At HomeAway, though the homes are adequate, the consistency of guest experience may not be. At Portico, we work at creating a seamless guest experience for each guest. In any case, my experience with the needs and wants of this HomeAway population has certainly helped understand the needs and wants of those who choose Portico as an option.
Portico Club
Portico, Virgin Gorda
JL: What did you learn specifically at HomeAway about the vacation rental space that you are able to use at Portico?
JH:
I came to understand economies of scale, and I learned that every detail of the living space is important and has to be checked: from having sharp knives in the drawers for cooking and slicing, and having iPod docks that must work.
JL: What did you see in the Portico model that allowed you to come to work for them?
JH:
I saw the enormous possibilities of a club that did not cost that much but that could offer much of the same service components that the high end Exclusive Resorts type of clubs did. Because of my HomeAway experience, I know there were a few hundred thousand people who would relate to a positive, memorable vacation experience, with an Escapist (our word for our dedicated escape/vacation planners). In other words, I could see a club like ours having ten or fifteen thousand members easily. And of course, I know the dimensions of the new, younger luxury consumer, with interests and needs quite different from their parents.
Portico Club
Portico, Anguilla
JL: This brings me to my other question: Is there a different type of vacation residence consumer that the Portico Club attracts?
JH:
This is an interesting question, and one to which I can compare the age demographic between Exclusive Resorts and us. ER attracts an age group a little older than we do. We have attracted approximately ages 35-65; ER has attracted approximately ages 45-65. I am sure the preference difference has to do with a longer time of wealth acquisition, and the extremely high level of service, and the types of vacations that ER has—after all, they have the 'Once In A Lifetime' vacations to the most unusual places in the world. But in general, what Millennials and Gen-Xers see in us is the possibility of just a great vacation, in a residence or villa where everything works, and options that the Portico members create for themselves. It is also much less expensive. Some recent research states that the young luxury consumer is demanding, yet casual. This is an interesting divergence, yet these two aspects compliment the simpler vacation dimensions of Portico.
Portico Residence, Midtown New York
JL: What are three challenges you face as you enter this luxury shared residence market in general and Portico in particular?
JH:
Well, first, trying to establish a new, luxury club that establishes a category that really doesn't have a name yet. It has taken parts from the vacation rental business, but also has the perks of the destination club business. Second, maintaining the highest level of vacation quality for every vacation a member takes, and third, learning the most efficient ways to drive membership.
JL: You have been in this present position for about two months now. What is the most gratifying part of this journey, so far?
JH:
The fact that we have been as successful as we have, and in such a short time.
Visit
PorticoClub.com
to learn more.