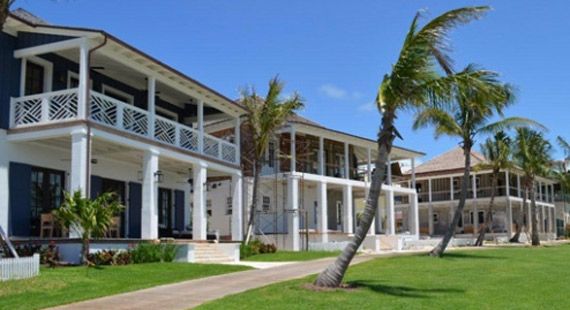 Photo Courtesy of Baker's Bay
Luxury private club Baker's Bay
Golf & Ocean Club
is forecasting record real estate sales for 2012 at more than $225 million. The deluxe 585-acre mixed-use development, located on the Great Guana Cay, in the Abaco Islands, bases its projection of unprecedented revenues on 45 new club member families and closings and construction contracts in process set to close in 2012. 
The Baker's Bay sets on more than six miles of beachfront and features a Tom Fazio-designed golf course, a full-service 200-slip marina, and a surrounding village replete with fine dining, luxury shopping, and other activities fitting to the upscale environment. Water sports and water-related recreational opportunities are plentiful at the deluxe club created by Discovery Properties. The firm is among the top developers of luxury clubs and communities worldwide.
"What's really driving these sales is the way in which Baker's Bay resonates with our buyers," said Michael S. Meldman, chairman and CEO of the Discovery Land Company. "It is an exceptionally beautiful location that offers an unmatched lifestyle for those who love the ocean and yachting. There is a tremendous sense of camaraderie. The staff is the best anywhere. Baker's Bay is the place where our buyers want to build a legacy for themselves and their families."
The architectural style stems from the historic settlement towns around Eleuthera. The buildings, such as the newly opened golf club house and recreational facilities, feature deep verandas and porches, cedar roofs, dormered attic stories, and high ceilings to accommodate the island's subtropical climate.
The Discovery Land Company currently has nine properties that are currently selling and boast of portfolio of 16 developments. Each of the projects is designed to complement and augment the natural beauty of the area. For more information, visit
DiscoveryLandCo.com
.