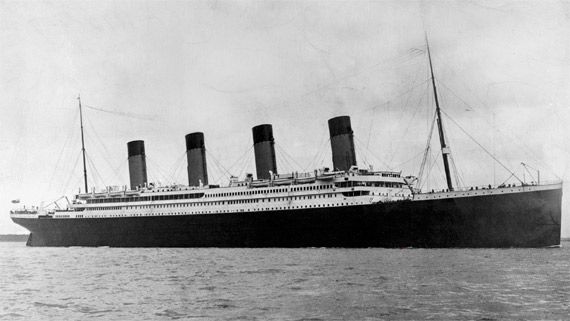 Photo Courtesy of Encyclopedia Britannica, Inc.
The question is always being thrown around: "If you won the lottery, what is the first thing you would buy?" The normal answers: a house for my parents; a
private jet
to travel the world; my favorite professional sports team. The world's billionaires didn't make their heaps of cash playing scratch offs, but they certainly know how to indulge in some interesting guilty pleasures — because if money can't buy extravagant, unnecessary nonsense, what is it good for?
Mark Cuban is one of the more widely known billionaires, as he can often be seen sitting courtside watching his Dallas Mavericks. You may not know about one of his unusual, but lucrative investments in I Want to Draw a Cat for You. According to MSN, Cuban has a one-third stake in the feline-friendly website that sells customized stick figure cat sketches. I can't make this stuff up.
Have you ever wanted to stand at the bow of the
Titanic
with Leonardo DiCaprio and pretend you're flying? No longer will this be mere cinematic magic, because Australian billionaire Clive Palmer is on his way to making it a reality (most likely minus Leo). He is having a replica of the famed vessel built down to the littlest detail and is said to be ready to dodge icebergs in 2016. "It is going to be designed so it won't sink," Palmer said. Good call, because that would
really
be a waste of money, and just downright ironically cruel.
If you can't beat 'em, buy'em. Never heard that phrase? You must not be a billionaire. Jim Pattison is however, and instead of trying to make it into the Guinness Book of World Records, he just bought it. This purchase only further confirmed his longtime affinity for the bizarre, as the 83 year old also owns the ever abnormal Ripley's Believe It or Not franchise, which he acquired back in 1985. Believe it...or not.