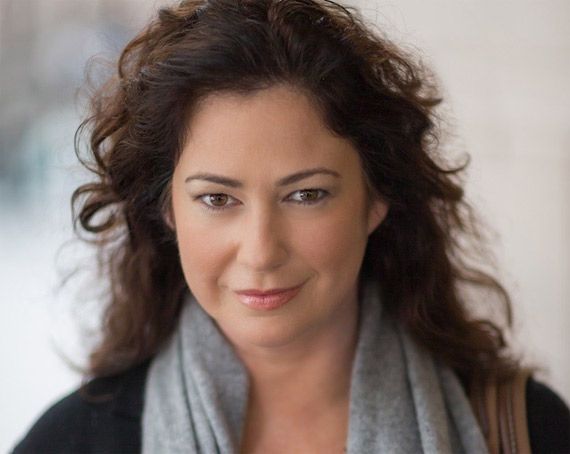 Photo Courtesy of Caviar Affair
Caviar Affair
is a high-end,
luxury lifestyle
magazine that has been publishing four times a year since 2005. Its readership has grown exponentially year after year, for the top-tier ultra affluent, global population. According to the publisher, Polina Steier,
Caviar Affair
now has over 750,000 readers throughout the world, for both print and digital editions.
This month, Ms. Steier announced that
Caviar Affair
will be moving in two new, diverse directions, in addition to publishing its Holiday Issue in December 2012. We spoke with Ms. Steier recently about
Caviar Affair
's stellar progress, especially during a time when many print publications are struggling. 
JustLuxe: Caviar Affair is a well-established, high-end print publication. What new directions will it be involved in, in the coming year?
Polina Steier:
First, we are proud to announce Caviar Affair Television.
Caviar Affair
has established a partnership with the NBC Bay Area affiliate to produce programming in conjunction with the Americas Cup Race and other high-end sports programming. The programs will also maintain the luxury branding established by the magazine and will curate the most compelling information on great food, wine and spirits, resorts, homes and real estate, bespoke culinary and travel experiences, private aviation, yachting, interior design, unique destinations, health and wellness, entertainment, passion investing and collecting, interior design, and interviews with leaders in the luxury industry. We are extending our reach to tap the deeper interests and passions of our global audience.
JL: That's one: what's the other?
PS:
Well, television is not the only area where
Caviar Affair
will connect to the international audience. The other new
Caviar Affair
direction is the magazine's publishing in the Far East. By 2015 China is slated to double its consumption of luxury goods and services. Also, by 2015, Singapore will have the world's highest millionaire wealth. The launch of the Premiere Issue of
Caviar Affair
in China is scheduled for January 2013. The initial print run of 100,000 will be distributed in Hong Kong, Macau, Mainland China and Singapore to subscribers, and will feature stories on luxury hotels, spas, yacht clubs, sports car clubs, great food, chefs, with certainly more to come. We are also in conversation to produce Caviar Affair Television in China as well.
We also have instituted a new program called a Private Label Program: an opportunity for luxury brands, both national and global, to integrate into the existing pages of
Caviar Affair
magazine. The program allows the brand to own the four covers and 32 pages in the body of the magazine, to be designed as advertising, editorial or advertorial. Customized quantities can be chosen, as well as inclusion in the popular digital version of
Caviar Affair
Magazine.
JL: Who will be spearheading these efforts?
PS:
Bob Heck is an integral part of the
Caviar Affair
media team. He is a seasoned executive TV producer and magazine publisher. His unique qualifications match perfectly with
Caviar Affair
's new directions, as he has previously brought a high-end print magazine into the world of television with spectacular results.