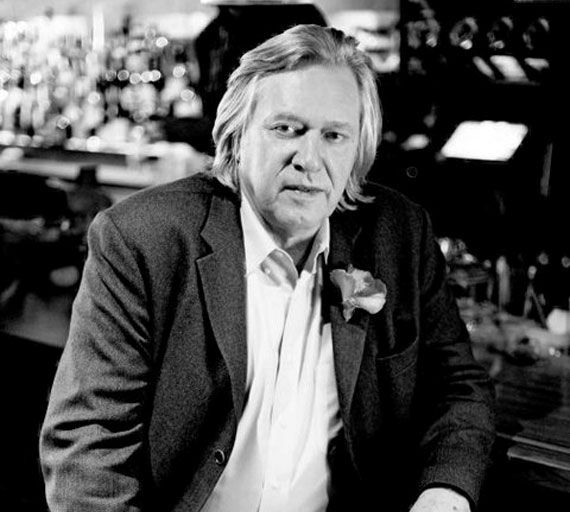 Photo Courtesy of Martin Miller
The story of
Martin Miller Gin
is so oft-repeated and well rehearsed at this point, every booze chronicler has covered it. Everyone knows of the British entrepreneurís industry-leading demand for quality, his journey to find the purest water, and his quirky personal brand.
But did you know how much Martin Miller has going on outside of the gin world? This master of the reinvention has staked out his piece of the booze business, but thatís just one simple chapter in the life story of Martin Miller, iconoclast and champion of the finer things. Here are five of his other ventures that you'll never hear about from a bartender:
Photo courtesy of Miller's at the Anchor
1. Luxury Hotelier
With
nine luxury boutique properties all over the UK
, Miller is possibly more of a hotelier than a gin purveyoróbut you wouldnít necessarily know it, because the eponymous branding is more subtle. Yes, itís still there: Thereís Millerís at Tors, a coastal inn in North Devon; Millerís at the Anchor, a seaside hunting lodge; and the Millerís Collection of three boutique inns, the Peat Spade, Anchor Inn, and Queenís Arms. All his hotels and inns are small and posh, and most are located in quiet, bucolic corners of England. The most recent, Millerís Bistro & Hotel in Porlock, opened in May, 2012.
Photo courtesy of Martin Miller
2. Concert Promoter
Itís not hard to picture Martin Miller as a 1960s music scenester, wrangling pop stars and hanging out with them (and their nubile groupies) backstage. The more interesting thing is that he tired of it so quickly. Concert promoter and photographer were mere brief dabbles in his career, before he discovered his (first) true calling.
Photo courtesy of Miller's at the Anchor
3. Antiques Expert
If Miller has had one abiding professional passion throughout his entire life, antiques is it. His first major commercial and creative success was writing and publishing antiques guides. The
Lyle Official Antiques Review
and
Millerís Antiques Price Guide
were must-haves for any antique collector in the 1970s and 1980s. In a 2000 profile story, British newspaper
The Guardian
called him the Richard Branson of the antiques world. And after a sporadic run as a collector, he's opening Miller's Antiques Homestore at the Great Brampton House in Herefordshire this spring.
Photo credit: Richard Weaver Photography/Down Stairs
4. Art Gallery Owner
Thereís plenty of crossover between art and antiques, so itís no surprise to learn that up until 2008, Miller was the patron and founder of Miller's Academy, an arts and performance space modeled after a Victorian salon. Though he attributed its closure to his being "bored by the exposure of all things Victorian," this disillusionment would not ultimately quench his passion for the arts: His forthcoming hotel venture,
The Arts Hotel at the Manor
, Lynmouth, will be a 4-star coastal Devon accommodation that is art-themed and houses an avant-garde gallery space.
Photo courtesy of Martin Miller
5. Dating Book Author
Getting the jump on e-book authors and seduction experts by about 40 years, Miller ventured out into the entrepreneurial world with the mail order book
Success with the Fairer Sex
when barely out of his teens. We couldn't get our hands on a copy, but judging from the pictures of Miller today, we're sure his advice would at least make one's love life more interesting, if perhaps not so conducive to a pipe-and-slippers lifestyle.