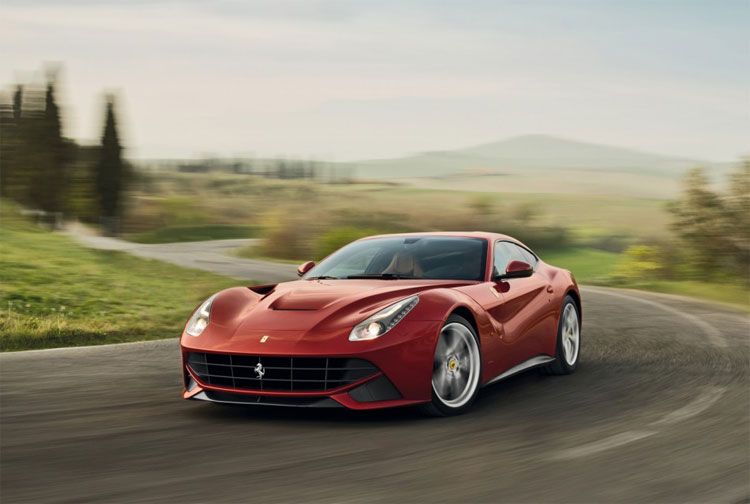 Photos Courtesy of Ferrari
The line between luxury and mass-manufactured automobiles is blurring all the time. The features that were seen only in deluxe vehicles are now commonplace on various makes and models across the board. But not on
Ferrari
's shift! As the revered Italian supercar producer preps to release its $1.3 million car, LaFerrari, it may only be the beginning of where the stalwart luxury brand is driving toward in the future.
Company Chairman Luca di Montezemolo plans to increase revenues by decreasing production, as indicated by the 5.8% decline in cars made this year. It is a strategy that is not unique among the larger high-end brands,
Financial Times
reports. Design house Hermés and Swiss watchmaker Vacheron Constantin are deploying similar marketing plans by banging their drum of exclusiveness, reaching out to the highest end of the luxury market, and leaving the entry-level—or aspiring to luxury—market to brands that are recruiting new consumers.
Apparently, it is working well; as Italy's economy is still reeling from the aftermath of a global-financial implosion, Ferrari is adding jobs and doling out substantial bonuses to its workers. Mr. di Montezemolo clarified his position in a recent interview with
FT
. "We want to increase the exclusivity of Ferrari. We want to maintain the value of the used car market. We want to develop the rest of the business like licensing and products."
That licensing extends far beyond the cars, as the Ferrari World theme park in Abu Dhabi made a trading profit of 50% on sales of 100 million euros. There are also 50 Ferrari retail stores worldwide and the firm currently has more than 11.7 million likes on its Facebook page. An apple green 1962 Ferrari GTO 250 owned by legendary racecar driver Sir Stirling Moss sold for $35 million in June 2012, making it the most expensive car in the world.
Ferrari is in a growth mode, and its popularity among all consumers also is increasing. Exclusivity has its privileges.