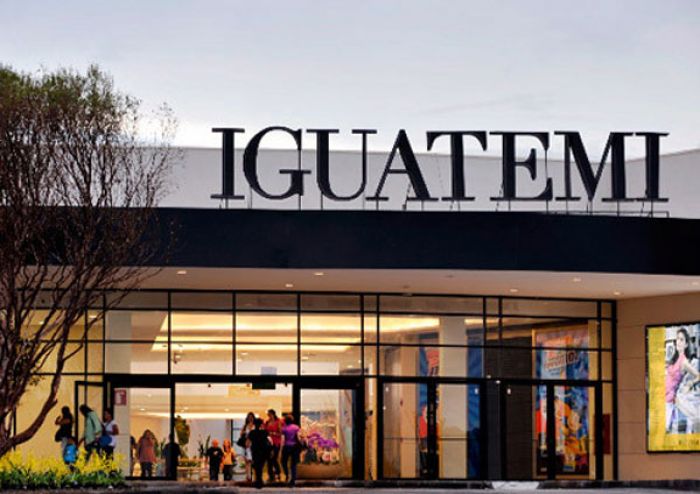 Photo Courtesy of JK Iguatemi
According to Bain & Company, South East Asia will experience 20% luxury sales growth in 2013, whilst consumption in Central & South America looks set to increase by 12%
Bain & Company has shared the Spring 2013 update to its Luxury Goods Worldwide Market Study, and again the luxury industry is set to outperform the greater economy and grow as much as 50% faster than global GDP. Four to five% growth is expected in 2013, with five to six% nominated as the annual average through 2015. Bain confirmed that luxury revenues grew by 10% in 2012.
Luxury spending is on track to break the €250 billion sales threshold by mid-decade, as China's luxury growth keeps pace with GDP and consumption increases in places as varied as Dubai, Australia and South East Asia. According to the report, growth will come from HENRY consumers – high earnings, not yet rich – with ten times as many HENRY's emerging than ultra-affluent individuals.
South East Asia will experience 20% growth driven by a wave of new store openings, and increasing strength and relevance of second-tier markets. Whilst sales growth of 12% across Central and South America – notably Brazil and Mexico – will boost overall growth in the Americas to five to seven%.
Europe remains a challenge for the industry, flat-to-two% growth is expected. Tourism is slowing, and with it, tourists are spending less per visit. Europeans, especially in southern Europe are thought to be curtailing spending. Dubai remains the centre of gravity for the Middle East, continuing to attract foreign luxury consumers from Russia, India and Africa.
High-end products with no logo, made from the highest quality materials, are leading the way, as watch consumption decelerates as retailers de-stock and as Chinese luxury consumers slow their purchasing. Despite some recovery of spending on apparel, leather goods and other accessories continue their dominance over other categories.
Over the long term, Bain estimates that the global luxury goods market in 2025 will likely be more than five times larger than it stood in 1995. The key for winning in the luxury market over the next 10 to 15 years is "to get ready for Luxury 2.0," where success will be defined by a relentless focus on superior customer experience, flawless retail management and people excellence.
Indeed the report attributed intensive investment in linking physical and digital shopping as fuelling United States sales growth, alongside high consumer confidence among the affluent and increased store openings in American cities.
"We are seeing a more even distribution of global growth", explained Claudia D'Arpizio, a Bain partner in Milan. "In turn, brands are refocusing from short-term, reactive hot spot thinking to long-term sustained growth strategies."
"We are entering a new phase in the evolution of the luxury market. More markets, more segments, and more diversity of tastes all combine to create more variables to solve for when pursuing the right strategy for growth."