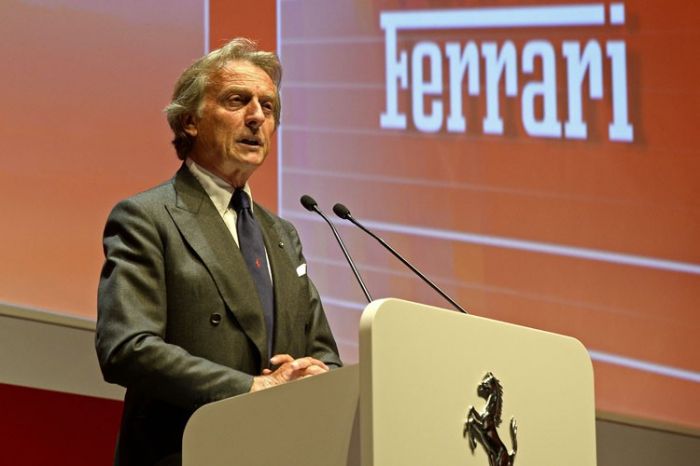 Photo Courtesy of Ferrari
If you've ever looked at the six-figure price tag on an exotic Italian supercar and wondered what the profit margin was for the companies that build them, rest assured that it's plenty. In fact both Ferrari and Lamborghini have reported fiscal years that eclipse any they've had before.
Maranello-based Ferrari, the most prestigious brand under the Fiat Chrysler Group umbrella, reports that its 2013 fiscal year was its most profitable yet — and that's saying a lot, since 2012 had been its most profitable year before that. So, how did it build on that success? You might think it simply sold more cars, but it didn't. In fact, it actually sold fewer cars than it did the year before, specifically reducing supply to increase demand and thus raise the value on those it did make.
As a result, Ferrari recorded 363.5 million euros in profit last year alone, based on 2.3 billion euros in revenue. Of course Ferrari didn't get to where it is by being short-sighted. Instead of pocketing the profits and calling it a day, the company has reinvested its profits into its own future, pouring 337 million euros — the vast majority of its profits — back into research and development to keep it at the top of its game.
"This is a very important result that comes as a direct consequence of the huge effort made by everyone. We wanted to maintain a high level of exclusivity, designing amazing products such as the LaFerrari, the 458 Speciale and the just-launched California T, the result of significant investment in product and technological innovation," says the company's affable chairman Luca di Montezemolo. "We have also taken important strategic decisions relating to Brand which will make an ever increasing contribution to the success of the company. A great source of satisfaction to us all is that we have been named the world's Most Powerful Brand once again: confirmation we have succeeded in enhancing the value of this incredible brand."
Photo Courtesy of Lamborghini
Ferrari isn't alone, however, in recording a profitable 2013. So too has Lamborghini, the company based in nearby Sant'Agata Bolognese. Now part of the enormous Volkswagen Group, Lamborghini was established as a foil to Ferrari, but isn't anywhere near as large. Where Ferrari delivered 6,922 new cars last year, Lamborghini produced just 2,121. That's still a big number for an outfit as small as Lamborghini, though, which only has two standard-production model lines to Ferrari's four (not counting seven-figure, small-run editions like the new LaFerrari or Lamborghini Veneno).
Though Lamborghini did not report how much profit it made last year, it did report its revenues at 508 million euros. That's closer to Ferrari's annual profits than the 2.3 billion in revenues it reported last year, but still paints a picture of a lucrative business. This is despite having discontinued the most successful model in its history in November, the Gallardo, to make way for the new Huracán, selling more Aventadors to make up for it and recording the most V12 supercars it has ever sold.
"In the year of our 50th anniversary, Lamborghini has delivered a very satisfying performance, confirming the strength of our product and commercial strategy," says Lamborghini CEO Stephan Winkelmann. "Today the company is driving towards the future from a very solid economic base. With our very attractive and new model mix, ongoing high investments of more than 20 percent of our total turnover into R&D as well as continuous investments into factory premises and the recovery of the markets we anticipate a new phase of solid global growth into new dimensions in the short and long term."